Over the past several weeks, I attended a couple of shows not knowing what lay in store for me. On the other hand, there were two other shows I went to with high expectations.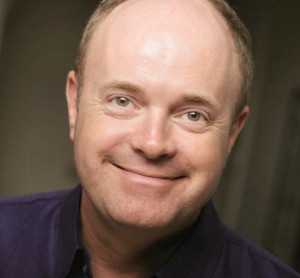 Shawn Moninger
For twenty-one years, Shawn Moninger was a technical director at Don't Tell Mama. Several years ago, he packed it in and became a genuine, ordained, honest-to-God minister (no pun intended). And just last month he made his cabaret debut at the Metropolitan Room in a show called "Because I Can." While I had admired his work as tech director, I had no idea what to expect from this latest venture. I went with no small amount of trepidation; my greatest fear was that the evening would be dripping with mystical mumbo jumbo and icky spiritual nonsense.
What I got instead was an hour of stand-up comedy, a fair amount of it scatological and nearly all of it hilarious. Whether Moninger is telling us what makes him special, explaining how he fell into a career in sound and lighting, regaling us with recollections of some of the cabaret acts he worked on, or recounting the history of his relationship with noted songwriter David Friedman, he has the audience in proverbial stitches. Indeed, I don't believe I've ever seen a funnier stand-up comedy show. And his timing is impeccable and his delivery artful.
On hand when piano accompaniment is called for is Friedman, Moninger's "partner." [That is certainly not my term; it's the term used on the web site of the Unity Center of Norwalk, where Moninger is Minister. I prefer to employ that colorless word only when the two parties jointly run, say, an accounting firm or a plumbing supply company. In bygone days, we said "lover," which conveys emotion and acknowledges the carnal element in the relationship.] One such occasion comes at the end of the show, when Moninger sings Friedman's beautiful and deeply moving "We Live on Borrowed Time." At one point in the evening, Moninger made a remark about not really being a singer; however, while he may not have a glorious trained voice, the honesty and simplicity he brings to the song are potent; in my book, that trumps mere vocal perfection any day.
Each performance features a guest artist. At Moninger's next show, on December 30, his guest will be the marvelous Nancy Timpanaro. It kills me that I won't be able to be there.
◊  ◊  ◊  ◊  ◊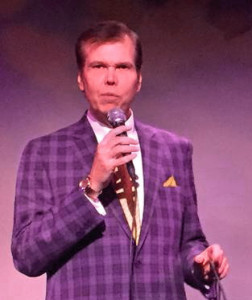 Alex Leonard
Steve Ross introduced me to Alex Leonard several years ago. He seemed a very pleasant fellow. I knew he was a pianist, but I had no opportunity to hear him play until a few months ago, when he music directed two cabaret shows. I was impressed by his work both times. So, when he announced that he would be doing a show at the Metropolitan Room celebrating the late pianist John Bunch, I was definitely interested; however, since headlining for an hour is not the same as supporting a vocalist, I was also a wee bit apprehensive.
My fears were put to rest straight away. He opens with "Sunday" (Jule Styne, Benny Krueger, Ned Miller, Chester Conn), revealing a soothing and very pleasing singing voice. He follows this with a piano solo of Dorothy Fields and Jerome Kern's "Remind Me," sprinkled with appealing little runs and flourishes, segueing into a sweetly understated rendition of the same team's "The Way You Look Tonight," which becomes lightly swinging without ever losing its romantic heart. His vocal of Walter Kent and Nat Burton's "(There'll Be Bluebirds Over) The White Cliffs of Dover" is so tender, so touching.
All selections in the program are songs that were played by Bunch, and they are presented in Bunch's original arrangements. Leonard is joined in this enterprise by Jay Leonhart on bass and Al Gafa on guitar. In the hands of Messrs. Bunch, Leonard, Leonhart, and Gafa, Fats Waller's "Jitterbug Waltz" becomes positively elegant. Jazz writer George Simon dubbed Bunch "the Fred Astaire of the piano," and the same could be said about Leonard, for his playing throughout is marked by uncommon grace. This is a lovely evening, filled with music I could listen to for hours.
Leonard and company bring "A Tribute to Gentleman John Bunch" back to the Metropolitan Room on Wednesday, December 9.
◊  ◊  ◊  ◊  ◊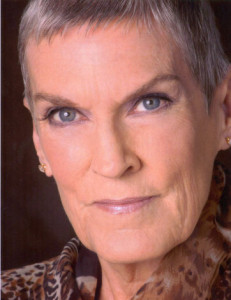 Sally Darling
Over the past few years, I've seen Sally Darling sing at Salon open mic any number of times. In her interpretations, her commentary, and her presence, she exhibited qualities I very much liked—intelligence, wit, and a playful, ever-so-slightly skewed—but still quite sensible—world view. I wanted to see one of her solo shows, but my schedule never cooperated—that is, until a couple of weeks ago when I caught a return engagement of her show "Perspectives" at Don't Tell Mama, in which she was accompanied at the piano by her regular music director, the gifted Matthew Martin Ward.
The qualities I'd come to expect are all there in this show. She delivers a masterful rendition of Noël Coward's "Louisa," with line readings that are exquisitely right. Her interpretation of Jerry Herman's "I Don't Want to Know" is an emphatic statement, and a duet with Ward of Rodgers & Hart's "Mountain Greenery" mines all of the gems in the lyric, including those that most other renditions slough over. And her performance of Bacharach and David's "Promises, Promises" is strikingly resolute.
Seeing an entire show has enabled me to make additional observations—and to offer a suggestion that I believe would enhance her artistry. On a few numbers she tends to push the song through, with lines flowing too evenly from one to the other. As a result, nuance is sacrificed. Instead, she would do better to separate the lines (or phrases) into distinct-albeit-related thoughts, set apart almost imperceptibly, but sufficiently to allow their individual import to register, thereby adding contours and contrasts to her rendition and permitting greater granularity in her interpretation. Considering how eloquent her phrasing is on other songs, this should be an easy issue for her to address.
The remaining two shows in the run are on December 13 and 19.
◊  ◊  ◊  ◊  ◊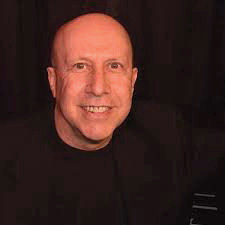 Alex Rybeck
As is widely recognized, Alex Rybeck is one of the premier music directors, arrangers, pianists, and accompanists on the cabaret scene. Less well known is his proficiency as a songwriter. Over the years I've heard a small handful of songs for which he wrote the music; they were stylistically varied, and I liked them all. So when he announced "More Music by Alex Rybeck," an evening of his original songs to be presented at the Metropolitan Room in late November, I leapt at the opportunity. (He had put on a couple of similar presentations prior to this, but the gods of scheduling conspired against me then.)
With Rybeck narrating and accompanying at the piano, some 18 songs were performed by nearly as many vocalists. The show, which was directed by Sara Louise Lazarus, convinced me that his talent as a songwriter deserves greater recognition and that more artists should be singing his songs. The rhapsodic response from the packed house at the Metropolitan Room suggested that many other people share this opinion.
Among the ballads that I especially liked were the lovely and dear "What a Funny Boy He Is" (lyric by Michael Stewart, nicely performed by Kevin Dozier), "Yellow Convertible" (lyric by Carol Hall, persuasively realized by Sally Mayes), the duet "You're the Only One I Know" (lyric by Devan Sipher, forcefully sung by Jamie Hartmann and Joshua Dixon), "I'll Burn That Bridge When I Get to It" (a passionate theatre song with a lyric by Seth Friedman, given a strong performance by Ann Morrison), and "Christmas Eve (Could Not Ask for More)" (lyric by Carol Hall, affectingly sung by KT Sullivan and Stacy Sullivan). Despite its title, this last song is not just yet another Christmas song; in fact, it's not really about Christmas, but about cherished memories and familial affection.
Comic numbers that landed solidly included "Happily Married Man" (lyric by Ira Gasman, sung by Kissy Simmons), "Why Did You Have to Split?" (lyric by Seth Friedman and Rybeck, splendidly performed by Jeff Harnar), and "Character Gal" (lyric by Scott Hayes, given a knock-out performance by Mary Stout).
A few of the other songs had lyrics that were not up to the level of the music. And while all of the vocalists were excellent singers technically, some of them just sang too big. How nice when Lina Koutrakos, closing the show, delivered a tender interpretation of the poignant "Bless Your Heart" (lyric by Ira Gasman).
◊  ◊  ◊  ◊  ◊
IN BRIEF…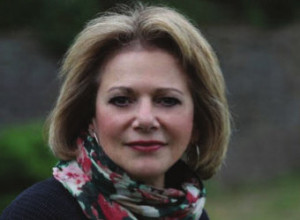 In reviewing Susan Winter a while back, I described her as having her feet squarely in both the nightclub and the cabaret camps, adding that she can wow us with a knockout arrangement one moment, then move us to tears with an introspective interpretation the next. I have also labeled her one of the best singers around. So although I had already seen her show "A Woman for All Seasons," I was delighted that I was able to see it again when she appeared last month at The Pheasantry in London. Her performance confirmed everything I'd previously said about her. And how gratifying to see the audience, most of whom were seeing her for the first time, respond so enthusiastically.
Category: Bistro Bits