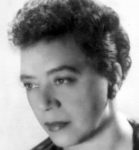 The 30th edition of the New York Cabaret Convention, presented by the Mabel Mercer Foundation, took place October 28-31 at the Rose Theater at Jazz at Lincoln Center. Penelope Thomas, Robert Windeler, Gerry Geddes, and Mark Dundas Wood covered the four nights for us. Following are their thoughts.
The Sunny Side of the Street: Celebrating Dorothy Fields & Great Women Songwriters – by Penelope Thomas
The opening night of the Convention made a strong showing: singers of a very high caliber (many with Grammy and Tony awards or nominations), intelligent structure and writing, and an engaging theme that gave ample room to play within Dorothy Fields's Tin Pan Alley repertory and a chance to showcase women lyricists and composers from her era and beyond.
The Mabel Mercer Foundation's Artistic Director, KT Sullivan, introduced the evening's host and writer, Deborah Grace Winer. In the first half, Winer introduced the performers and delivered brief scholarly and personal recollections of several of the songwriters; the second half brought many of the same singers back with only a short few words every few songs, immersing us in the music and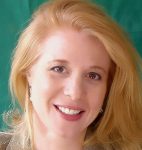 trusting the knowledge the audience had gained earlier in the show.
Linda Purl opened with "I Feel a Song Coming On," which showed her clear tone and strong range. Darius de Haas sang an especially heartbreaking version of the touching "Some Other Time" (lyrics, Betty Comden & Adolph Green). La Tanya Hall was noteworthy in an evening full of top-notch talent: "The Best Is Yet to Come" (lyrics, Carolyn Leigh) is so strongly associated with the masculine swagger of Sinatra's version; hearing the warmth and in-the-pocket rhythm of Hall's performance was a refreshing update. Her cover of Joni Mitchell's "A Case of You" was as rich and deep as the wine she sang about. "Look Around" (lyrics, Comden & Green) was performed by Tom Wopat self-accompanied on guitar; the singer-songwriter feeling was a good contrast to the jazz and cabaret styles of the rest of the night, and fitting for the expansive outdoor lyrics.
Karrin Allyson was another standout, playing piano and bringing next-level musicianship to her singing, which is full of subtle textures and straight-tone clarity. She sang Blossom Dearie and Jack Segal's jazz waltz "Bye Bye Country Boy" and her own song, "Some of That Sunshine." Margo Seibert covered Carole King and Gerry Goffin's "(You Make Me Feel Like) A Natural Woman"—a big song, and she had the range for it. Nicholas King pulled in crooner and jazz influences in "Make Someone Happy" (lyrics, Comden & Green) and showed nuance and great vocal control in "You Must Believe in Spring" (lyrics, Marilyn & Alan Bergman).
Peggy Lee was writing songs long before that was common for vocalists to do; Stacy Sullivan's rendition of Lee and William Schluger's "I Love Being Here with You" was a cool and swinging homage. James Naughton and Debbie Boone each sang songs with lyrics by Carolyn Leigh. Naughton's "[I Caught Her in the Kitchen Playing] Westport" was a laugh-out loud romp through suburban wife-swapping, and "Witchcraft" was a great fit for his laid-back phrasing. Boone sang a powerful "I'm Waiting Just for You," with a more classic 12-bar blues arrangement than her father Pat's cowboy version.
The singers were beautifully supported throughout by Musical Director Mark Hummel on piano, Ray Marchica on drums, and Jay Leonhart on bass. Leonhart stepped into the spotlight and sang the bouncy Fields/Kern collaboration "You Couldn't Be Cuter," doubling his scatting with the bassline.
Christine Andreas was visibly surprised to be honored with the Donald F. Smith Award just before singing in the first half, and handled "The Summer Knows" (lyrics, Marilyn & Alan Bergman) with a heart-on-her sleeve kind of vulnerability; at the end of the second half, she sent us off for the evening with "I'm Flying" (lyrics, Carolyn Leigh) from Peter Pan.
The one thing I was missing from the evening's song selections—which was acknowledged in Deborah Grace Winer's commentary—was the sense that women songwriters are a major force as composers as well as lyricists. Somewhere between Hildegard Von Bingen and Lady Gaga there are surely a few more of them.
Frank Loesser: Heart and Soul – by Robert Windeler
This evening was a stunner, from start to finish (two hours and twenty minutes later—possibly a record short for the Convention). Every participant seemed to be at the top of his or her game, while paying an exquisite tribute to one of America's most enduring and singular composers, Frank Loesser. Liz Callaway, with only a voice-over intro and wearing fetching black harem pants, started the proceedings with a sleek and soulful rendition of "My Heart Is So Full of You" (from The Most Happy Fella) in an equally stunning new arrangement by Alex Rybeck, the accompanist and music director for much of the show. Only then did the matchless longtime Cabaret Convention emcee pairing of Andrea Marcovicci and Jeff Harnar take the stage and sing "Slow Boat to China," one of Loesser's many pre-Broadway hits. This pair of hosts kept things moving along, in part by simply getting out of the way and having most of the performers introduce their subsequent act, usually just by name. Less chat and more music. We like that.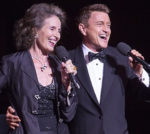 And what music it was! In the interest of time and space, I won't cite every performance (including some duets and even one quartet). Without intending to slight anyone else in the program, following are the solo efforts that touched me most, or otherwise meant the most to me. I'll especially remember Jane Scheckter's poignant but still hopeful "What Are You Doing New Year's Eve?," Sally Darling's impishly knowing "They're Either Too Young or Too Old," a lament on the absence of datable men during World War II, and Joshua Lance Dixon's full-on paean to boyish narcissism, "I Believe in You," from How to Succeed in Business Without Really Trying. That Pulitzer Prize-winning show was one of the big three evergreen Broadway musicals of Loesser's career—along with the operetta-like The Most Happy Fella (represented here by Anna Bergman's silken "Somebody, Somewhere") and Guys and Dolls, "one of the greatest musicals ever written" in the words of Danny Bacher, as he proceeded to sing that musical's "If I Were a Bell" (and play a verse on his soprano sax). Marilyn Maye said flat-out that Guys and Dolls was her "favorite musical ever" just before she launched into the evening's finale, her Tedd Firth-arranged-and-accompanied waltz-time "Luck Be a Lady." Marta Sanders had killed equally with her first-act finale from the same musical, "Sit Down, You're Rockin' the Boat."
And I can't forget Karen Akers's chilly, but not-surrendering, loss of a love affair in "Spring Will Be a Little Late This Year." Or Marissa Mulder's intensely loving "I Don't Want to Walk Without You," which she noted was in Irving Berlin's opinion the best song ever composed, one that he wished he had written. (Loesser wrote only the lyrics for this one; the music was by Jule Styne). Or Mark Nadler, resplendent in his lima-bean-green jacket (a tie with Harnar's burgundy number for best male couture of the night), giving a characteristically energetic rendition of "The Ugly Duckling," from Loesser's score for the movie Hans Christian Andersen, with subtle piano underpinnings from Tchaikovsky's Swan Lake.
Perhaps not intentionally, Betty Hutton was accorded a mini-tribute with versions of no fewer than three of her Loesser-composed signature songs: Barbara Brussell's wise and heartbreaking "I Wish I Didn't Love You So," plumbing the depths of unrequited love even more touchingly than Betty had; Tovah Feldshuh in full Tallulah Bankhead drag talked more than sang "Murder, He Says" (music by Jimmy McHugh); and Harnar, himself, rendering "Hamlet." Throughout the show, Jered Egan on bass and Dan Gross on drums provided topflight support.
While "Heart and Soul" (music by Hoagy Carmichael) is probably Loesser's best-known song—if only by amateurs attempting piano duets—and although it provided the title of this tribute, it was sampled, in passing, only a couple of times during the proceedings. The encore chosen for this unforgettable evening was "A Bushel and a Peck" from Guys and Dolls. All 23 singers appeared on stage to sing it, and soon the entire sold-out audience seemed to be singing along. There was your heart and soul.
Judy: A Garland of Song – by Gerry Geddes
The best cabaret singers treat each song as if it were the first time anyone had heard it and the first time anyone had sung it. Even the most familiar song made famous by the most iconic performer is sung with spontaneity, attention to detail (both in word and music), and an emphasis on storytelling, making what was old new and what was expected surprising. On the third night of the Cabaret Convention, this did not happen until the very last performer of the first act.
Following a stream of empty-energy mismatched singers and songs and a lack of individuality, Natalie Douglas took the stage and the audience with an emotionally charged, searingly honest rendition of Lionel Bart's "As Long as He Needs Me." When she got "big" at the end of it, it worked because of the narrative foundation she had established in the earlier, quieter moments of the song. She followed with "By Myself," in which she succeeded in spite of a somewhat messy accompaniment. She single-handedly gave me hope for the second act.
After intermission, that hoped blossomed into sheer rapture with the arrival of mezzo-soprano Stephanie Blythe, whose gloriously rich and assured vocals and dramatic delivery breathed life into "It's a New World." She followed with a wild ride through "I Don't Care," with some witty asides and even a bit of physical humor. Leave it to an opera singer to show the cabaret folk how it's done. Wherever and whenever she appears next, rest assured I will be there. Sidney Myer delighted with "When the Midnight Choo-Choo Leaves for Alabam,'" then told a charming story of his first contact with the evening's honoree. He sang John Meyer's "It's All for You" with a searing, raw emotion that, of all the night's singers, came closest to Judy's own.
The elephant in the room, "The Man That Got Away," was put in the more-than-capable hands of Karen Mason. Looking like the proverbial million bucks, she tore the roof off the place with an electrifying performance that was simultaneously intimate and magisterial. In contrast, her second number, "Chicago," seemed to disappear as it was being sung, thanks to a derivative arrangement. Julie Wilson Award recipient Hannah Jane Peterson did a version of "The Joint Is Really Jumpin' Down at Carnegie Hall" that wasn't really jumpin', but she fared much better with a lovely "Friendly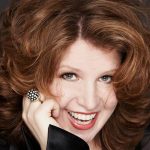 Star." Co-host Klea Blackhurst had a fun time with Judy's Irish folk song, "A Pretty Girl Milking Her Cow."
Blackhurst and co-host John Fricke had stories galore as they introduced the performers—some fascinating, some labored, and some already well-known. These seemed to be presented arbitrarily, with little sense of a journey or movement through the evening, leaving the whole thing feeling somewhat scattershot. But when those shots hit the bullseye, as I've catalogued above, there was no place better to be on a Wednesday night in October.
Thanks for the Memory: Celebrating 30 Years of Cabaret Conventions – by Mark Dundas Wood
Pondering the title of the final night of the Convention, one might think the evening would be an in-depth historical assessment of three decades of music making. But that wasn't exactly the case. True, Chicago-based duo Beckie Menzie and Tom Michael sang the titular "Thanks for the Memory" while indulging in some fond reminiscences of past conventions. But, in a way, the Thursday night program was about looking not back, but forward, toward cabaret's future. Among the performing artists were two 15-year-olds: Allora Leonard, a Texas-born singer-songwriter now living in Colorado, and Anais Reno, a student at New York's LaGuardia High School for the Performing Arts. Reno was presented this night with the Adela & Larry Elow Teenage Endowment Fund American Songbook High School Competition Award. Both of these young women performed to enthusiastic audience approval.
There were, however, a couple of other thematic angles to the show. For one thing, it was Halloween, and several singers included numbers appropriate to the occasion. Celia Berk performed "Haunted Heart," and Josephine Sanges gave us "Ding-Dong! The Witch Is Dead" (preceded by a gorgeous rendition of "Not While I'm Around"). Also, young crooner Mark William presented a whole medley of Halloween-y songs, centered around "Bewitched" (not the "bothered and bewildered" one, but the theme from the 1960s sitcom).
Additionally, it happened to be the birthday of the show's host, KT Sullivan. I fully expected that she would sing the show's opening number, but, instead, she arrived onstage—resplendent in orange and black, with a long boa and, of course, one of her extravagant millinery masterpieces—to present the Mabel Mercer Award to the legendary Sandy Stewart. There's no denying Stewart's star wattage,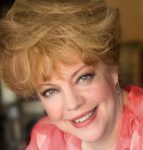 and she performed to the delight of the crowd (accompanied by son Bill Charlap at the piano). Her performance, though, consisted of two languorous ballads ("It Had to Be You" and "Smoke Gets in Your Eyes") presented back to back—a less than rousing beginning for the show. Sullivan would sing two numbers later in the evening, including a pulsing version of "But Alive" (from the musical Applause). That song seemed to me to be the quintessential KT Sullivan number: funny, breezy and whimsical. I've never seen her better. If she had given us "But Alive" at the top of the show, it would have kicked off the festivities with a welcome wallop.
Among the show's highlights were Christian Holder and Amra-Faye Wright's enchanting and elegant song-and-dance take on "Me and My Shadow" and Eric Yves Garcia's warmly rendered medley of love-themed songs associated with Nat King Cole (in celebration of the Cole centenary). The flamboyantly funny Susie Mosher had the crowd in her hand with her beyond-wrathful "Cry Me a River."
The finest performance of the evening, though, was Tim Connell's winning take on Jerry Herman's "I Am What I Am." His clear, ringing rendition gathered steam gradually, though the song never accelerated to its customary brisk martial pace. It didn't need to. The excitement came through in the intensity and conviction of his singing.
Category: Reviews