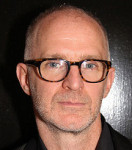 Film composer Henry Mancini (1924-94) was able to adapt nimbly to whatever professional assignment was at hand. He could write music with a hip, cool sound—for instance, the themes from TV's Peter Gunn (1958-61) and the big screen's Pink Panther films. But he could also create striking ballads—most famously, of course, "Moon River" from 1961's Breakfast at Tiffany's and the title theme from 1962's The Days of Wine and Roses (both of which were graced with lyrics by Johnny Mercer).
As singer Jeff Macauley pointed out in "Mr. Lucky," his recent tribute show at the Metropolitan Room, Mancini's music was played virtually everywhere during the composer's heyday—piped into elevators, supermarkets, and waiting rooms in soupy orchestral arrangements. Though as a youngster Macauley was not a fan of the Muzak-ish side of Mancini, he later grew to value the composer's body of work.
Macauley's voice will not likely ever be mistaken for Mario Lanza's or Josh Groban's; At times it sounded thin and somewhat pinched. But it was also highly expressive and quite pliable. There was something cool and hipster-ish about him on some of this show's numbers, such as the jagged-rhythmed title theme from 1964's A Shot in the Dark (Leslie Bricusse) or "Straight to Baby" from Peter Gunn (Jay Livingston, Ray Evans). Into the arrangement for the latter selection, music director and arranger Tex Arnold inserted some quotations from the slinky Pink Panther theme. Macauley punched the song up further with some fun scat singing—or, as he termed it, "a little skitty-scat."
He also did an admirable job on the romantic and otherwise tender songs—opting, wisely, to go for whispered, murmured intimacy rather than majesty and sweep. He approached "Loss of Love" (Bob Merrill) from 1970's Sunflower almost as though it were a carefully wrought art song. And he gave "Days of Wine and Roses" a slightly uneasy, almost spooky quality—hinting at the darker side of this theme from a film about addiction.
The expressiveness of Macauley's singing came not just from the colors and contours of his voice but also from his facial expressions and gestures. He performed the music with his entire body. On the sexy "Slow, Hot Wind" (Norman Gimbel), the steamed-up Macauley removed his glasses and wiped his forehead with a handkerchief. With many singers, such stage business would have come off as clichéd and clownish. But Macauley made it seem as though genuine hotness-and-bother had overtaken him.
The witty spoken narration for the show featured interesting and well-chosen anecdotes about the Mancini career. Macauley's enthusiasm for the man's life and music was obvious. There was none of the bland "and-then-he-wrote" patter you encounter in some composer-centric shows. Especially enjoyable was Macauley's cheeky description of the 1969 Patty Duke film vehicle Me, Natalie.
The music was not presented strictly in the order in which it was written, although songs from the later part of Mancini's career were clustered near the close of the show. These included selections from the composer's late-1970s and 1980s collaborations with director Blake Edwards, including the wistfully philosophical but ultimately life-affirming "Crazy World" from 1982's Victor Victoria (Bricusse), along with lovely lesser-known songs from 10 (1979) and That's Life (1986).
The only song in the program that might better have been scrapped was the relatively uninspired "Send a Little Love My Way" (Hal David) from Oklahoma Crude (1973). I'm glad, however, that the campy "Baby Elephant Walk" (with loopy lyrics, also by David), from 1962's Hatari was included, silly though it was.
The contributions of Macauley's two musicians added much to the show's effectiveness. Arnold on piano and Jon Burr on bass performed with flair, demonstrating that it doesn't take a large ensemble to rekindle the excitement one remembers from lush, evocative film scores.
"Mr. Lucky"
Metropolitan Room  –  April 15, May 15, June 17
Category: Reviews