By Shellen Lubin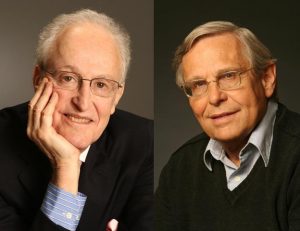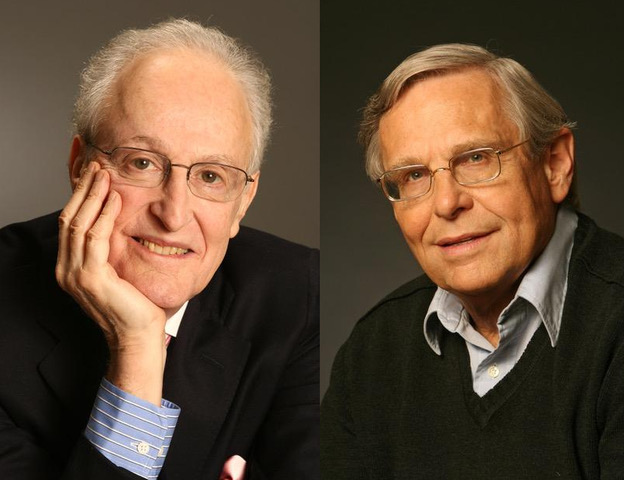 SHELLEN Let's start with what led to Starting Here, Starting Now, and how you used cabaret to showcase your songs and get exposure for your work.
RICHARD It's funny. We actually started at Upstairs at the Downstairs, with Julius Monk's and Billy Barnes's shows. That was where writers broke in, with cabaret revues. That was the place where you could write theatrical songs.
DAVID Revue songs, stand-alone songs — as opposed to show songs. But we never planned to become well-known for revues. We spent many years writing book shows trying to get one of them on. We couldn't get them on.
RICHARD That wasn't totally true. The Sap of Life ran Off Broadway for six weeks. Then there was Love Match at the Ahmanson, and How Do You Do, I Love You. They got on, but they didn't get to Broadway. Then we realized we had an enormous number of songs, so we put them together and made a revue, which was Starting Here, Starting Now. We started it at Manhattan Theatre Club, then when it moved [to Barbarann]. we added five or six new songs. We realized most of the songs were young, positive, sunny, and we needed some sourness in the apple. "Flair" was new, "I Don't Believe in Christmas," the opening of the second act, and "I Don't Believe It," which was a new lyric to a song from Love Match.
DAVID We're the kings of recycling.
SHELLEN Starting Here, Starting Now also had new sounds for the female voice–soprano blending seamlessly on the bottom and alto blending seamlessly on the top to extend the range with great consistency. Was that intentional, with the writing and/or the casting?
RICHARD It was a complete accident. Loni Ackerman had been in How Do You Do, I Love You, and Margery Cohen had done her own cabaret act that we had seen.
DAVID You work with what you have. With different voices, it would have been different arrangements.
RICHARD Loni and Margery both had thrilling voices and personalities. And the women in Baby as well.
SHELLEN So you seek out these kinds of voices, yes?
RICHARD We learned early on, cast for talent, and make the work fit the talent.
SHELLEN Can you talk about the differences between writing songs for shows and for a revue?
DAVID A show has an overall plot, and each song is a scene within that blueprint. Richard and I are well known for story songs, so even the songs for revues tend to be little scenes. So there's not much difference. When we tried to write a pop hit — to make some money — we would play them for record producers and invariably they'd say, "That's a theatre song."
RICHARD It's interesting, I didn't particularly like revues. Moderately funny joke songs didn't interest me. We wrote songs with beginnings, middles, and ends. They were self-contained. Then, basically, we re-defined what a revue was — no sketches, no narrator, no connective material, the show just went from song to song, and the audience put the pieces together. That was basically invented by Starting Here, Starting Now.
DAVID When Richard conceived Ain't Misbehavin', there had been jukebox musicals, but he had character relationships and a plot in mind. Superficially, it looked like a jukebox musical, but it had something that jukebox musicals hadn't had before — it developed characters from one song to another.
RICHARD That show was entirely built on the performers. I was going to do it with three people, but then Armelia McQueen came in, and I thought no one else on earth is like that, and then Nell Carter came in half an hour later, and I thought, which one should I pick? And then finally I decided, oh, pick both of them, and build the evening to an eleven o'clock number in which the two of them come out and hit high notes, and everybody would go home happy.
SHELLEN Have songs themselves been re-written for subsequent productions?
RICHARD All over the place. "New Life Coming" is from The Sap of Life with a new lyric; "I Think I May Want to Remember Today" was sung by Queen Victoria in Love Match; "One Step" was from How Do You Do, I Love You, but the entire middle section — the counterpoint — was added.
DAVID "The Bear, the Tiger, the Hamster, and the Mole" was cut from Baby. It was written for a seventh character — a molecular biologist who wanted to have a baby but didn't want to bother with men. We didn't have enough stage time to develop the character.
SHELLEN So how do you feel about different contexts and interpretations for your songs?
RICHARD If they have understood the song, it's very exciting. But sometimes it's sort of stupefying.
DAVID We do master classes at colleges. Students learn a song of ours and sing it and clearly don't understand the subtext. Then Richard gives them what the song is about and they come back and they usually nail it. I wonder why the teachers at the schools haven't already done that.
RICHARD People think of songs as the words and the music, and if you sing the notes and say the words, you've sung the song. That's not enough. With our songs especially, that's not enough.
DAVID We thought that "If I Sing," from Closer Than Ever, about our fathers, would never be done by anybody because who else would have two musician fathers? And not only have men done it, but Karen Akers did it in her club act and made it about her mother!
SHELLEN Any advice for songwriters starting out?
RICHARD Writing revue songs is a really great idea. You get a chance to do something without the weight of an entire show. Benj Pasek and Justin Paul said when they were at the University of Michigan, they were inspired by Closer Than Ever because they realized you could do a bunch of songs and you didn't have to take on an entire book musical.
DAVID I didn't know that.
RICHARD I don't know that I ever told you.
DAVID You should tell me those things. It makes me feel good.
About the author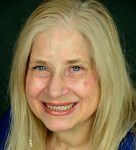 Shellen Lubin  is a veteran of both the cabaret and theatre worlds as a director, songwriter, performer, and voice and acting teacher/coach; she has directed the Bistro Awards for the last eight years. She is currently director/dramaturg in development with projects by Lanie Robertson, Stuart Warmflash, Amy Oestreicher, and more. Proud member of SDC and most unions and guilds in the theatre industry; Co-President –League of Professional Theatre Women; Past President –Women in the Arts & Media Coalition; Chair of the National Theatre Conference's Women Playwrights Initiative. She writes a weekly think piece read by thousands called the Monday Morning Quote.  www.shellenlubin.com, www.mondaymorningquotes.com, @shlubin
Category: News / Reviews / Commentary