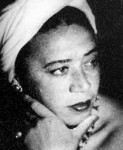 The 25th anniversary edition of the NYC Cabaret Convention, presented by the Mabel Mercer Foundation, took place October 20-23 at the Rose Theater at Jazz at Lincoln Center. Robert Windeler, Kevin Scott Hall, and Mark Dundas Wood covered the four nights for us. Following are their thoughts.
I LOVE A PIANO: Celebrating the Great Tradition of The Singing Pianist – by Robert Windeler
It was a great idea to feature singing pianists for one of the four nights of the Convention, and it's certainly a program notion to be repeated at future Conventions—but only if it's entirely rethought and more tightly planned. This evening, the first of this year's conclave, was entitled "I Love a Piano," and it began in grand style. Barbara Carroll, who has played and sung at all 25 Conventions, offered a lustrous instrumental version of "Lonely Town" from On the Town. The music may have been by Bernstein, but Carroll's approach, nicely backed by Jay Leonhart on bass, was positively Gershwinesque—almost classical and totally enthralling.
With a few happy exceptions, I'm afraid it was mostly downhill from there. Let me cite the reasons. Starting a good twenty minutes late, the first act ran for two hours. Even the intermission was too long, at a full half hour instead of the promised 15 minutes. Many patrons, especially in the mezzanine, made use of the extra time by walking out of the hall for good. Those patrons who stayed finally were set free at 9:45 p.m., almost four hours after they had entered the venue. Badly in need of a director, or at the very least a dictatorial song-selection coordinator, the bill was severely ballad-heavy. All of the 17 singing participants seemingly chose their own material, and all but one performed two songs—as opposed to the three other evenings, when many singers got just one number and made the most of it. The overstuffing of this song list was worsened by some performers who lengthened their numbers using medleys or mash-ups. Others gave too-long anecdotal introductions of, or explanations for, their choices. Still others were running on auto-pilot, either in their choice of material or their performance style, without regard to the particular venue, or to this program as a whole.
There is an inherent problem with featuring pianists who sing in a hall this size. In many ways, piano players who sit and sing provide the most intimate of cabaret experiences, closest to the audience. That intimacy is usually lost in the Rose Theater, especially with the pianos positioned sideways. Happily, some of the artists overcame this lack of possible eye contact. Eric Yves Garcia played and sang a spirited "Lose That Long Face" (Harold Arlen, Ira Gershwin from the 1954 movie A Star is Born) that beautifully connected with, and filled, the room—thanks in part to Ritt Henn on bass and Peter Calo on guitar. Then Garcia stood at the microphone, with Jon Weber slipping onto the piano bench, to introduce a new semi-saloon song, "For Losers Only," with music by Billy Carlucci and Ray Errol Fox and lyrics by Fox. With this one-two parlay Garcia thus solved all the problems: variation in song styles and tempos, a change in performance stance, and direct audience contact.
Similarly, Loston Harris, a fixture at Bemelmans Bar, was able to fill the room with visual warmth and an intimate feeling—yet with maximum lyric projection into the cavernous space–on his two evergreen numbers from the early 1940s: "How About You?" and "I'm Old Fashioned." Alex Leonard also embraced the crowd with visual and lyric inclusiveness. His self-written song "Intimate Nights" spoke directly to us cabaret mavens, which was almost everyone in the hall: "Some stay home and surf the 'net; we rush uptown to catch the second set." Jason Robert Brown, late in the second act, and, like Leonard, alone on stage with his piano, got the biggest laugh of the night, saying "When this evening began, I was a much younger man." He then proceeded to kill with his own gorgeous love song from The Bridges of Madison County, "It All Fades Away but You."
The only two women on the bill besides Carroll fared well. Nellie McKay and Alexis Cole engagingly performed "All My Life" and "Here's to Life," respectively. But by and large, the rest of the long, long set seemed sluggish and unimpressive, perhaps unprepared. One participant, doing two songs he had written himself, relied on sheet music for both. Talk about distancing yourself from the audience. The inexplicable emcee for the evening, violinist (!) Aaron Weinstein, was no help in moving things along. The first to admit that he could neither sing nor play the piano, he spent too much of his introduction time in variations on that fact (He asked, "Who is this short Jewish person on stage, and why is he talking to us?") He did participate in three numbers, including an optimistic opening solo on "I Want to Be Happy." Don't we all?
QUIET PLEASE, THERE'S A LADY ON STAGE: A Celebration of Julie Wilson's 90th Birthday – by Kevin Scott Hall
The second night of the Cabaret Convention was a love-filled affair, as the community saluted the legendary Julie Wilson's 90th birthday. Ms. Wilson was seated in a balcony box seat stage left, which allowed the performers to give personal obeisance as they arrived or parted from the stage.
Unfortunately, because of a snafu with the press tickets, I missed the first few performances (Kevin Dozier, hostess KT Sullivan, and Lennie Watts). What follows are highlights of this excellent evening of entertainment.
T. Oliver Reid has become a perennial favorite at the Convention and it's easy to see why. He brought grace and beauty to "But Beautiful" and showed his humor and vocal versatility on "Do You Know What It Means to Miss New Orleans," doing a very credible imitation of Louis Armstrong and a cornet in the process. He has become a superb all-around entertainer.
Relative newcomer Marissa Mulder (like Reid, she got her big launch into the cabaret world via the MetroStar Challenge a couple of years ago), showed her versatility with Cole Porter's "Most Gentlemen Don't Like Love" and a pairing of Sondheim's "With So Little to Be Sure Of" and "Too Many Mornings," based on a medley Wilson herself has used. Mulder also gave the classiest, most heartfelt spoken tribute to Wilson. This busy gal's star continues to rise.
Pianist-singer Wayne Hosford had the best story of the night, telling the audience how Ms. Wilson called the night before a gig because she needed an immediate replacement. She told Hosford that her pianist (William Roy) never wrote anything down but that if Hosford could listen to songs and play by ear, she'd meet him the following afternoon and they'd put a show together. She closed by saying, "Oh by the way, are you sitting down? The show is at Carnegie Hall!" Terrific stuff. Hosford then offered a spirited original song that included the name of just about every female who has been named in a song, ending with "There's Nothing Like a Dame."
Marilyn Maye, resplendent in head to toe purple, opened with "I'm Glad There Is You" and closed with her popular version of "I'm Still Here," which had extra oomph when she sang directly to Ms. Wilson and added special lyrics to fit the occasion. Ann Hampton Callaway, recipient of the Mabel Mercer Award, delivered a soulful rendition of "Someone to Watch Over Me" with Billy Stritch at the piano, and then took over the piano to do her crowd-pleasing improvisational feat of creating a song on the spot for Julie Wilson. Invoking "the gods of song," Callaway managed to come up with a winner that included words as diverse as "gardenia," "Progresso soup," and "New Jersey."
Broadway's Kevin Spirtas, an understudy for Hugh Jackman in The Boy from Oz, came out to inform us that Peter Allen's song, "Quiet Please, There's a Lady on Stage," was actually written about Julie Wilson (not his then mother-in-law Judy Garland, as myth would have it). Spirtas then performed the song, inviting the audience to participate in the tribute. Shana Farr was a revelation performing "Never Give Anything Away"; Cole Porter suits her, and Farr proved to be quite the vamp. Nathan Chang, a risk-taking performer, offered his own song about being an extra, "Background Actor." The occasionally off-color lyric may have a offended a few in the highbrow audience, but not this reviewer. Chang also cheekily paid tribute to Ms. Wilson by saying, "Julie Wilson is going into her nineties; I was born in the '90s, and that's all we have in common."
KT Sullivan has proven to be very adept at finding fresh, young talent, and this year's treasure was 23-year-old Cole Rumbough, whom she discovered at a club in Florida. Performing his own humorous song, "Pour l'Amour du Chocolat," the lanky, bespectacled singer showed jazz sensibilities far beyond his years and was also a very engaging headliner. Rumbough is one to watch. Others worth noting included the great Christine Andreas, who sang "Bill", partly in tribute to William Roy; Lauren Fox, who never sounded better; a vocally understated (for her) but majestic Karen Wyman; the terrific Maxine Linehan; and the classy closer, Carol Woods.
An unbilled surprise guest was Julie Wilson's son, actor Holt McCallany. Before singing "That's Life," he announced, "As great a singer, actress and entertainer as she is, she was an even better mom." His appearance was a moving addition to the celebration.
SOMETHING SORT OF GRANDISH: The Music of Burton Lane, The Lyrics of Yip Harburg – by Mark Dundas Wood
It seems a given, when an evening is dedicated to the songs of Burton Lane and E.Y. Harburg (songs the two of them wrote together as well as songs they wrote with others), that plenty of selections will be heard from their 1947 Broadway hit Finian's Rainbow, a show with one of the most consistently charming musical-theatre scores ever. On this rainy Wednesday night, hosts Jeff Harnar and Andrea Marcovicci opened with a bright duet of the song whose name doubled as the title for the evening's program. "Something Sort of Grandish"—sung in the musical by Og the leprechaun—has an irresistibly playful Lane melody and overflows with the sort of whimsical wordplay that is the hallmark of Harburgian lyric writing. It struck just the right tone with which to start the show.
During the ensuing 2½ hours, we were treated to several other songs from Lane and Harburg's theatrical excursion to Rainbow Valley, Missitucky. Gabrielle Stravelli (with Billy Stritch at the keyboard) performed a cool, sensual "Old Devil Moon" featuring an interpolated line or two of scat-sung "Blue Moon" (Rodgers & Hart). Rita Gardner offered a creditable "How Are Things in Glocca Morra?" and the elegant Jennifer Sheehan (who was presented on this night with the Donald F. Smith Award) delivered a radiant "Look to the Rainbow." Finally, Eric Comstock had an enjoyable romp on "That Great Come-and-Get-It Day."
Something that puzzled me was why the producers of this evening's show neglected the score of the other Broadway musical Lane and Harburg wrote together: Hold On to Your Hats, an Al Jolson vehicle from 1941. It's true that Jolie—as was his wont—wedged a handful or more of his tried-and-true signature songs into this show. But there are plenty of Lane/Harburg songs from the pre-Jolsonized score that could have been enjoyable additions here, including "Walking Along Minding My Business" and "There's A Great Day Coming Mañana." (How about somebody pairing the latter with "That Great Come-and-Get-It Day"?)
While Harburg worked extensively for the stage (most notably with Harold Arlen), Lane's musical-theatre output was relatively small, though he wrote plenty for movies. Two later-career Broadway titles of Lane's, however—1965's On a Clear Day You Can See Forever and 1979's Carmelina (both with Alan Jay Lerner as lyricist)—gained some attention for their scores. Clear Day, like Finian's Rainbow, provided a wealth of songs heard this night of the convention. I wasn't thrilled with Anthony Nunziata's nearly barked performance of the title song—he seemed to be treating it as some sort of solemn, militaristic anthem from the realm of the supernatural. But Brent Barrett's ultra-romantic "She Wasn't You," Christine Andreas's Judy Garland-ish "What Did I Have That I Don't Have" (she even fell to her knees at one point), Stritch's jazz-waltz rendition of "Hurry! It's Lovely Up Here!," and Harnar's pulsing "Come Back to Me" all proved to be audience favorites. Even Clear Day's relatively obscure "On the S.S. Bernard Cohn" (a song featured only as background music in the film version) was heard, in a playful rendering by Sally Mayes.
Other highlights of the program: Barbara Fasano's funky reading of "The Eagle and Me" (Harburg, Arlen) with husband Comstock at the piano; Jim Caruso's spirited duet with Stritch on "I Hear Music" (Lane, Frank Loesser), and Mayes's dreamy ballad version of "Paper Moon" (Harburg, Arlen, Billy Rose). Carole J. Bufford's potent "Brother, Can You Spare a Dime?" (Harburg, Jay Gorney), earned a roar of approval from listeners. And Natalie Douglas closed the program "with a wham," delivering "Satan's Little Lamb," which at points, ironically, sounded something sort of gospel-ish.
There were two sentimental moments late in the evening. The first was when Marcovicci and Harnar introduced Mrs. Burton Lane, who was seated in the audience. The second was when the entire company assembled on the stage at the very end for a group-sing of Harburg and Arlen's "Over the Rainbow." The hymn from Frank Baum's Kansas may have been a predictable encore—but it was also a satisfying one. Coming after the diabolically torrid "Satan's Little Lamb," it was a fitting return to more heavenly climes and a fitting postlude to send everyone back out into the deluge. There's no place like home.
COME ON AND HEAR: The Songs of Irving Berlin – by Robert Windeler
The Cabaret Convention improved noticeably with each succeeding night. And finally, for this last session, just about everything came out right. All the participants were at or near the top of their games. It certainly helped that all of the songs on the bill were by the prolific and eclectic Irving Berlin. And lessons clearly had been learned from the preceding three evenings. You can start on time, or just five minutes late. You can have a rip-roaring first act that lasts only an hour and 15 minutes. You can hold the intermission to a tight 15 minutes. You can produce a second act that is equal to the first in timing and quality, perhaps even a little bit better. You can include chat that is brief but genuinely funny and/or illuminating about the artist and her or his song selections, instead of blathering on. You can vary the presentations of numbers and their tones and tempos in a sensible and satisfying way. And you can wrap the whole thing up in just two hours and 45 minutes, with a knockout 11 o'clock number, instead of merely having the last singer on the program sing his or her last self-chosen song.
Klea Blackhurst not only began the proceedings with Berlin's first hit, from 1911, "Alexander's Ragtime Band," and ended them with his iconic "There's No Business Like Show Business," she proved to be "The Hostess with the Mostes' on the Ball"—even if she sang so herself. Blackhurst, straying occasionally from her uncanny Mermanish persona, kept the whole thing moving in a fashion that was both smooth and exciting, and she was an important part of that 11 o'clock number, more on which later.
It seems unfair to single out songs and artists when they were all so good, but some highlights well worth noting include those by the two Karens, Oberlin and Mason. Oberlin delivered "They Say It's Wonderful" in a manner than was refreshingly skeptical rather than hopeful. Mason got the second biggest laugh of the night by opening the second act harking back to one of the convention's problems earlier in the week: offering the audience, "Great thanks to all of you for coming back." She then rewarded them with a sprightly "Steppin' Out with My Baby" and a wistful "I Got Lost in His Arms." Sydney Myer got an even bigger, knowing laugh when he stepped out on stage in black silk pajamas with chartreuse trim, explaining, "Someone told me it might be a long evening." Those PJs just might have inspired him to do "I'm a Bad, Bad Man" with more and different innuendo than Irving had intended. Recent Columbia University graduate Rebecca Lowin demonstrated a startling depth of understanding and maturity with her "What'll I Do?"—accompanied only by Peter Calo on guitar. Joe Alterman and his piano joined Lowin and Calo for an evocative "Call Me Up Some Rainy Afternoon," a 1910 non-hit for Berlin, a year pre-"Alexander's Ragtime Band."
The night's satisfying mix of familiar and obscure featured a couple of Berlin's real outliers: "My Yiddishe Nightingale," sung by Celia Berk, and "Moonshine Lullaby," a less-remembered song from Annie Get Your Gun, a Berlin musical that had a really big night. Kristoffer Lowe, who described himself appropriately as a native of the Alabama woods, sang the latter song in his impressive voice. Stacy Sullivan sang two much-loved and familiar Berlin songs, "Always" and "You Forgot to Remember," but, with the help of Jon Weber's piano and Ritt Henn's bass, gave the latter a "Fever"ish twist in a nod to her Peggy Lee tribute show. Nicholas King also sang two favorites, "Change Partners" and "Let's Face the Music and Dance" but inventively interwove them. Anita Gillette, the sole person on stage who had worked with Irving Berlin and become a close friend, touchingly sang the familiar "Blue Skies," but then even more impressively restored the forgotten "It Gets Lonely in the White House," which had been sung by Robert Ryan in the title role of Mr. President, Berlin's last Broadway show, from 1962. Gillette had played Ryan's teenaged daughter in that show.
Now about that 11 o'clock number, which fortunately came at 8:30 p.m. As Blackhurst reminded us, Berlin was well known for his "double songs," in which two singers sing different words and music at the same time, on the same topic, richly embellishing the whole number. John Tracy Eagen and Mason neatly demonstrated this with "You're Just in Love" from Call Me Madam. Then Blackhurst and Lowe similarly combined on "Old Fashioned Wedding" from the 1966 revival of Annie Get Your Gun. THEN all four singers joined in a double-double quartet of both songs that was simply unforgettable.
Now that's how it's done.
Category: Reviews