Written by Kevin Scott Hall, Mark Dundas Wood, Robert Windeler, David Munk
Rose Theater, Jazz at Lincoln Center  –  October 7, 8, 9, 10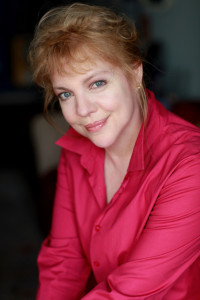 Gala Opening Night – by Kevin Scott Hall
With stellar performances from both veterans and newcomers alike, the opening night of the 24th New York Cabaret Convention offered hope and promise for the success of the cabaret art form  to a full house of patrons at the lovely Rose Theater at Jazz at Lincoln Center.
The host of the evening was none other than the delightful KT Sullivan, who, as Artistic Director of the Mabel Mercer Foundation, the producer of the Cabaret Convention, has kept the Foundation's cabaret ship not only afloat, but full steam ahead in the wake of founder Donald Smith's passing last year. She set just the right tone with her opening song, Cole Porter's "It's De-Lovely." She's a master at these rapid-fire lyric deliveries, bringing extra mirth to the occasion with additional contemporary lyrics. As host, she often introduced acts from off-stage, with minimal foofaraw, keeping the focus where it belonged: on the artists and their music.
Act I had plenty of highlights. Piano legend Barbara Carroll played an extended instrumental solo on "Some Other Time" before lending her ginger-flavored alto to "How About You?", demonstrating the contribution that good phrasing can make to a performance. T. Oliver Reid displayed continued growth as an all around entertainer: his quick-witted humor is now front and center in his patter, and while that humor didn't quite translate to effective comic delivery on Cole Porter's "It's Bad for Me," he made up for that slight shortcoming with his gorgeous rendition of "He Was Too Good to Me" in his out-of-this-world, flawless, falsetto-topped baritone.
Another treat was the appearance by the remarkably boyish-looking Charles Busch (out of drag) to muse about his heyday in the clubs during the '80s, closing his set with a poignant rendering of "Those Were the Days." While Busch's singing voice may be serviceable, he cansell a song, which brings to mind something I've always believed: in cabaret, a pleasing voice is always appreciated, but good acting trumps vocal quality. That brings to mind Karen Kohler, who is blessed with both. She paired with Sullivan for two songs from their show "Vienna to Weimar." (I'm sorry to report that I haven't seen it, but based on this night's offering, it must be the show of the year.) The way the two divas worked both the stage and their musical selections—the uproarious "A Little Attila" and Friedrich Holländer's "Münchausen," with lyrics very much relevant today—was nothing short of astonishing.
Young soprano Rebekah Lowin was poised and lovely; only a sophomore at Columbia, she can be forgiven for not being quite seasoned enough for Billy Joel's "Lullabye (Goodnight My Angel)." Violinist Aaron Weinstein delivered some nice comic shtick before offering a pair of Gershwin melodies, the better of which was "Someone to Watch Over Me," in which his violin had the voice of plaintive longing. Karen Oberlin received the Donald F. Smith Award for excellence in cabaret, and worked through a three-song medley of "I've Still Got My Health," "I Don't Care," and "The Lady Is a Tramp," before closing with Fields and Kern's "Remind Me."
If Act I was a pleasure, Act II was even better—with one exception. Although Emily Bergl has talent, regrettably she doesn't know how to use it for the cabaret stage. A good start would be to know who she is and why she's performing the material. Her overacted impersonations and mannerisms obfuscated rather than illuminated her versions of Cole Porter's "Down in the Depths (On the Ninetieth Floor)" and Britney Spears's hit "Toxic." The combination was…well, Britney said it best.
Kohler came back with a politically trenchant song, Nick Cave's "God Is in the House"—a modern-day Weimar song, if you will. Dressed like a woman of wealth and enunciating the words like a well-bred conservative, Kohler sought to reassure her listeners that her ilk didn't have all the problems mentioned in the song (because God was in the house)—and yet, as the song continued, both she and her listeners seemed to realize how empty that house was. It was a powerful moment. Veterans Gregg Edelman and Spider Saloff each brought down the house with magnificent vocals and terrific selections. Edelman's "Love Me, Love Me" was a hilarious satire on performers themselves; Saloff's take on Sondheim's "The Boy From…" was a comic gem, and her slowed-down, earnest reading of "There's No Business Like Show Business" was a valentine to all who've been through the struggle and keep on keeping on.
The evening ended with, arguably, two young performers who, if there is any justice, should break out to national stardom. Eric Yves Garcia, who was presented the first Margaret Whiting Award, not only has an easy-flowing baritone voice, but has remarkable piano-playing skills as well, along with poise and good looks. Look out, Connick, Jr. and Bublé. Carole J. Bufford closed the show with riveting performances of "House of the Rising Sun" and "Can't Help Lovin' Dat Man." Bufford gives just enough theatricality to bring excitement to a performance, without an ounce of falseness. Likewise, her incredible, blues-belting voice and large, longing eyes, combine to bring conviction to everything she does. She is already one of the greats.
Overall, the first evening of the Convention was brimful with a variety of talent. One left the hall feeling proud of our little engine that could, and still can—our beloved cabaret art form.
Come Fly With Me: The Songs Of Sammy Cahn & Jimmy Van Heusen – by Mark Dundas Wood
The second night of the Convention was—with few exceptions (about which later) — a straightforward, irony-free program. Curated by Will Friedwald and hosted by Bill Boggs, the show celebrated the musical output of Sammy Cahn and Jimmy Van Heusen, both of whom had centenaries this year.
Cahn and Van Heusen's songs became part of the soundtrack for American life in the post-WWII years, and they tend to have an unadorned directness. The bravado in these songwriters' work is often offset by aching tenderness—it's a duality that suited the artists who made the team's songs famous: people like Frank Sinatra, Dean Martin, Peggy Lee, and this evening's final performer, Jack Jones. Cahn and Van Heusen's chapter in the American Songbook has its own stamp. Rodgers & Hart, Rodgers & Hammerstein, and Cole Porter could write in a lot of modes, but I'm not sure any of those teams could have come up with a song quite like the brash and proudly vulgar "Ain't That a Kick in the Head?" (sung gamely on this night by Terese Genecco).
While the show was in many ways old school, it also had youthful lift. A combo of young musicians called Sammy Miller & the Congregation served as a mini-orchestra throughout the evening. Puppyish swing singer Nicholas King was the first vocalist on the program, providing a snappy pairing of "Come Fly With Me" and "Come Dance With Me." During vocalist Tony DeSare's rendition of "Come On Strong" a tender-aged trumpeter named Benny Benack got in some hot licks that wowed the audience.
Van Heusen and Cahn's material often thrives in the place where jazz and pop intersect, so it was a wise decision to have people like Rebecca Kilgore and the duo of Eric Comstock and Barbara Fasano on hand. These are vocalists with the talent to show up at a jazz festival one week and at a cabaret club the next and make things work with ease in either venue. Kilgore (with assistance from Harry Allen on saxophone) presented a pair of engaging songs from the Marilyn Monroe/Yves Montand film Let's Make Love; Comstock and Fasano each sang a solo before turning to an appealing duet, "How Are You Fixed for Love?"
In contrast to the evening's predominant swing was a suite of songs from a musical adaptation of Thornton Wilder's Our Town (presented on television in 1955 and screened at the Paley Center a few months ago). Performed by Sigali Hamberger, Marissa Mulder, and Nick Ziobro, these songs (the most famous of which is "Love and Marriage") gave a sense of what Cahn and Van Heusen's careers might have been like had they concentrated more deeply on writing for book musicals on the stage. The Broadway style was represented this evening by "I'll Only Miss [Him] When I Think of [Him]" (from Skyscraper), sung stirringly by Natalie Douglas.
Jon Weber, Bill Zeffiro, and Mike Renzi were among the pianists on hand to accompany the singers. Billy Stritch was in especially good form, playing for himself on a raucous "Teach Me Tonight" and then teaming with audience favorite Marilyn Maye, whose performance, including the moving "Here's That Rainy Day," closed the show's first act.
A rare moment of irreverence came from Nellie McKay, whose introduction to her sweetly sung version of "Pocketful of Miracles" made mention of a string of supposed recent personal woes, including diagnosis of and recovery from beriberi. This apparently apocryphal announcement briefly confused the audience. More jarring was Molly Pope's outlandish version of "Love Is a Bore," which came off like Fannie Flagg taking on the theme song from a James Bond movie. There are places for performance-art mischief and downtown snark. Cahn/Van Heusen night at the Cabaret Convention is not among them.
Additional vocalists taking a turn center stage on this night were Shana Farr, Allan Harris, Stacy Sullivan, and Jennifer Sheehan. Then, after being presented with the Mabel Mercer Award, Jack Jones closed the evening with a mini-set that was assertive yet affecting. Looking more leonine than ever, he dominated the stage with his physical and musical stature. Singing such songs as "My Kind of Town (Chicago Is)" and "Call Me Irresponsible," Jones sounded better than he had when I saw him at Feinstein's in 2012. I appreciated anew his ability to create a soundscape full of crags, crevices and tricky turns. He and Tony Bennett are now the elder statesman for the brand of male pop singing most associated with Sinatra, but in recent years Jones has perfected his own way of doing things. He regularly climbs out on treacherous musical limbs onto which Sinatra—at least in his late-career performances—would not likely have ventured.
Falling in Love With Love: The Songs of Rodgers & Hart – by Robert Windeler
This was by far the best evening of the four, and not merely because it was devoted to the memorable songs of Rogers and Hart. Presenting an entire program comprising the best work of a single composer-and-lyricist pair certainly helped to give the night a virtually seamless unity. But beyond that, a high percentage of the participants were at the top of their games, performing self-chosen numbers that mostly suited their ages and personas—and their voices. Many of the singers found new interpretations of the familiar songs, ably abetted by their musical directors and arrangers. The only Rogers and Hart song I really missed hearing that night was "Little Girl Blue" (from Jumbo), although "Sing for Your Supper" (The Boys from Syracuse) might have provided a nice group number, especially given this group.
Co-hosts Andrea Marcovicci and Jeff Harnar started things off in rousing fashion with their duets on "Where or When" and "Thou Swell." Then these co-hosts largely got out of the way. Although Harnar and Marcovicci did return to the stage to perform solos and introduce some acts, mostly the performers themselves introduced the next artist. This helped to reduce extraneous chat—and the evening's running time to a comfortable two and a half hours, a clear contrast to other nights of the Convention. (It also helped that this was the one program of the four that was award-free.)
It's almost unfair to single out highlights, but here goes. Anna Bergman, with a big assist from her arranger and musical director, Alex Rybeck, soared with "My Romance," and a pairing of "It's Easy to Remember" and "Falling in Love with Love." It was almost like hearing all three songs for the first time. Rybeck also beautifully framed Liz Callaway's clean and clear "My Funny Valentine" and Harnar's heartfelt "Manhattan." Lauren Fox, with help from Jon Weber, found an effective, deliberate, and determined pushback tone for "It Never Entered My Mind," in contrast to the passive resignation with which singers from prior generations, even Frank Sinatra, have performed the song. Fox also scored with her penetrating version of "With a Song in My Heart." Christine Andreas delighted with two solos (a sprightly "To Keep My Love Alive" and a wistful "My Heart Stood Still") and a bouncy duet with Todd Murray on "Mountain Greenery." Clint Holmes breathed jazzy new life into the oft-performed "The Lady Is a Tramp," with a big boost from Christian Tambor on the vibraphone. Iris Williams did nothing much new vocally with "Bewitched, Bothered and Bewildered," but lyrically she took us straight to the heart of romantic confusion for a lady of a certain age.
As Holmes sang in his smooth version of "Isn't It Romantic?", "every note that [was] sung [was] like a lover's kiss." This was clearly a committed cast, and their seemingly spontaneous group curtain call was an appropriate ending to a most satisfying, harmonious endeavor.
Before the Parade Passes By – by David Munk
When KT Sullivan, attired in a robin's egg blue gown and matching chapeau with a huge feather, swept onto the stage to introduce the Cabaret Convention's closing night program, I hoped her evident flair for both drama and comedy (her visual resemblance to Auntie Mame-period Rosalind Russell was uncanny, though she also, accurately, name-checked Loretta Young) would be a harbinger of pleasures to come. Regrettably, this was not the case. Notwithstanding a few memorable moments, the musical line-up felt less like a celebration of something alive and vital and more like the opening of a time capsule.
Though I appreciate the Foundation's important work of continuing to champion the Great American Songbook, this show played it far too safe. The irony is that there is a dynamic, emerging cabaret scene in full flower around town, but you would never know it from the evening's entertainment. Indeed, the Foundation's offering the following night was calledCutting Edge at the Cutting Room; it showcased artists deemed to be "too daring for Rose Hall," relegating these ostensibly hipper acts to the venue equivalent of the kids' table.
While it is commendable that the organization is at last beginning to take a less staid and more inclusive approach to the cabaret community, the closing night might have benefitted by the integration of even a smidge of an edge—be it cutting or otherwise. Incidentally it should be noted that one of the artists in the Cutting Room show, Baby Jane Dexter, a great talent and a cabaret mainstay for decades, is far more representative of cabaret establishment than "cutting edge." In 2013 I think it is fair to question whose timid sensibilities are being protected by these sorts of arbitrary designations at the expense of a more contemporary (and diverse) line-up of talent.
Though hostess Klea Blackhurst, who presided over the presentation with a breezy good humor that struck me as a mash-up of Bette Midler and Joy Behar's most likable qualities, did her best to keep things moving, there was only so much she could do with the show's apparent curatorial direction.
One after another, performers of greatly varying ability hewed to the tried and true. Though the significance of songwriting giants like Noël Coward and Irving Berlin (both well-represented this evening) is, of course, irrefutable, the three-and-a-half-hour trek down memory lane was slow going and only intermittently engaging.
The highlight of the first act was the presentation of the Noël Coward Cabaret Award to Marissa Mulder and two runners-up, Liam Forde and Nick Ziobro. Ziobro, only 17-years old, has good intonation and much potential, though he seemed a bit overwhelmed by Coward's emotionally complex "Matelot." Of the three, Forde acquitted himself best in this segment with "Wait a Bit, Joe," exhibiting an appealing stage presence and vocal precocity.
Though Mulder closed the first act with a well-handled rendition of Coward's "Never Again," she suggested a fuller measure of what she is capable of in the second act. After an emotional opening featuring the still-radiant Julie Wilson's performance of Jimmy Van Heusen and Johnny Burke's "But Beautiful," Mulder came out again to receive the Julie Wilson Award. The passing-the-baton moment worked both as a theatrical device and on its own terms when, after a gracious speech, the young singer performed Tom Waits's "Day After Tomorrow" with a quiet intensity that belied her years. Her delivery of this somber ballad was the highlight of the evening.
Gregory Generet invigorated the first act with his sonorous interpretation of "Don't You Know I Care" and "Ain't Nothin' But the Blues." In the second half, glamorous Tanya Holt's straightforward reading of "Good Morning Heartache" in a stunning blue dress provided the evening's most elegant moment; it was a fitting tribute to Ervin Drake, one of the song's three writers, who was in attendance.
Rather than say anything negative about specific performers or performances (which is not to suggest that there wasn't other good work done that evening) I think it is much more constructive to question the programming philosophy of the event itself. Perhaps the Convention spirit is more suggestive of a communal hug than a well-paced, tightly programmed evening of music. Though a pep rally might seem like a good idea for a community engaged in such collective repudiation of contemporary pop culture, closing night evidence, bereft of anything innovative or fresh, might give the false impression that the cabaret scene is nothing but a sycophantic nostalgia trip.
Blackburn brought the proceedings to a close with a rather tossed-off rendition of Jerry Herman's "Before the Parade Passes By." The lyric's admonition to "get some life back into my life" struck me as a commentary on the incestuous culture of the Cabaret Convention itself, if not cabaret in general. As the Mabel Mercer Foundation's stated objective is to "stimulate and promote public interest in the fragile and endangered world of cabaret," the organizers might recognize that continuing down the road they're on could have pernicious consequences. For all of us who care about this music and these "fragile" cultural traditions, it is important to speak up: The existing approach is a strategy that is counterproductive to the Foundation's stated objective. We can do better.
Category: Reviews