"V is for Victory Disc: Doing It for Defense"
Stage 72 at the Triad – July 25, August 1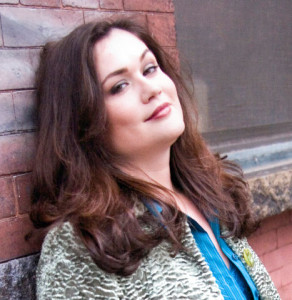 Those of us who don't remember World War II, which is most of us, are even less likely to know about V-Discs, a U.S. government program to send the best popular music of the day to American troops overseas during that war. Singer Kathryn Allyn, with a huge assist from musical director, co-arranger (with Allyn) and pianist Frank Ponzio, stands ready to educate us on the subject of V-Discs in this musically superb set of early 1940s period songs. Victory Discs came about in 1942, the result first of a wartime shortage of shellac, which was used to manufacture conventional 78 rpm vinyl records, and then of a massive musicians strike, which rendered the shellac shortage moot.
USO live-entertainment tours could go only a limited distance into war zones; further-flung servicemen had to rely on radio and records. President Franklin Roosevelt got involved, and the two largest musicians unions agreed to allow their members to participate, as did the four major record companies. Artists of the first rank volunteered their time, recording in such venues as what are now the Ed Sullivan Theater and Studio 54. (Billie Holiday recorded on the stage of the Metropolitan Opera when the opera company was touring.) No one collected royalties, and the U.S. Army became, in effect, a record company. The caveat was that V-Discs could only be distributed abroad to American troops, and had to be destroyed at war's end and never brought back to the United States. (Enough of the nine million discs made and sent were smuggled home and preserved to give the Library of Congress a full set.)
Allyn and Ponzio have collaborated to give their lucky audiences a full set, in another sense of the word. V-Discs differed from conventional 78s in that they were 12 inches in diameter instead of 10, allowing for six-and-a-half minutes of music on one side as opposed to three-and-a-half minutes. This allowed for musicians to have copious solos amongst the vocals, an approach that is employed to great effect here. Thus Tom Hubbard on bass, Hayes Greenfield on saxophone and Scott Neumann on drums each have solos in virtually every number, as does Ponzio. All four men are splendid contributors to the proceedings, which is all the more remarkable since they came together only for this world-premiere event and had not worked together previously.
No need to wonder who Allyn's favorite female singer is, among the stellar volunteers in the V-Disc stable. Frantic novelty songs introduced by Betty Hutton begin and end the show, and provide a wakeup call in the middle. "I'm Doing It for Defense" (Harold Arlen, Johnny Mercer, from the film Star Spangled Rhythm) provides the first indication of Allyn's palpable enthusiasm (and her set's subtitle). Another Hutton movie staple, "(Do it) The Hard Way" (Jimmy Van Heusen, Johnny Burke, from Duffy's Tavern) offers another anti-ballad, and Allyn closes her show with the inimitable Betty's "Rumble, Rumble, Rumble" (Loesser, from The Perils of Pauline). But mostly familiar ballads form the basis of this generous set, and Allyn also has a personal soft spot for Jo Stafford, and she does credit to two songs associated with her: "I Remember You" (Victor Schertzinger, Mercer, from The Fleet's In); and "Manhattan Serenade" (Louis Alter, Harold Adamson). Allyn beautifully pays tribute to Dinah Shore with "I Fall in Love Too Easily" (Jule Styne, Sammy Cahn, from Anchors Aweigh). This song was introduced by Frank Sinatra, but another beauty of V-Discs was that the singers didn't have to stick to their own hits, but could sing anyone else's songs. Sometimes multiple artists recorded the same song, so great was the demand for these discs.
Allyn sings in a strong, sure voice and internalizes lyrics well beyond her years. When she does a number associated with a legendary artist (other V-Disc volunteers referenced here include Holiday, Martha Tilton, Ella Fitzgerald, and Peggy Lee) Allyn doesn't impersonate them, but does give just a slight suggestion of their styles. Only when she summons up Ethel Merman singing "Why Do They Call a Private a Private?" (Peter Lind Hayes, Loesser, fromAbout Face!) does Allyn go all out in delicious imitation. (Even Hutton only gets half-manic energy in her three numbers, and it's enough.) The musicality is so strong throughout the show that I wish Allyn had spent a bit more time honing her narrative—and memorizing it. She's too reliant on notes, and the diffuse between-songs patter is too much concerned with her own process of researching the topic of V-Discs ("My friend Zach called me and told me to go to the Lincoln Center Library…") at the expense of the fascinating results of that research.
Category: Reviews