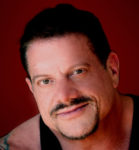 Broadway "Boozy" Brunch is a great idea—a hybrid of Sunday afternoon brunch, late night piano bar, and full-fledged cabaret revue. That's what Don't Tell Mama is offering on Sundays at noon and again at 2:00PM. Patrick DeGennaro oversees the festivities, playing piano with his accustomed mastery and providing vocals, both solo and in tandem with the ready-to-perform wait staff that, on the day I attended, included Michelle Dowdy, Lauren Turner, and Paul Scott Pilcz.
Unfortunately the cabaret revue element of the show was given short shrift. Things seemed just thrown together: the opener could have been the closer, the closer could have opened, the numbers came and went with little rhyme or reason. Even DeGennaro's musical intro was less overture and more medley of disconnected songs. To be entirely successful, the revue needs to be shaped into a cohesive show. I realize that some of the looseness was sought after, and a necessity given that the cast was serving and/or bartending while—simultaneously at times—performing, but a happy medium between the two would be most welcome. It would enrich the individual numbers if each singer had the hint of a journey throughout the ninety minutes. However entertaining, the show just started and then just stopped.
Given the breadth and depth of the Broadway repertoire it surprised me that there were selections that had no relation to theatre.  With so many duets to choose from, "Happy Days Are Here Again/ Get Happy" (Milton Ager, Jack Yellen/Harold Arlen, Ted Kohler) seemed a lazy and obvious choice, and neither the arrangement nor the singers attempted to make it anything more than a copy of the classic Garland/Streisand performance. As a bow to the expected "tourist-y" crowd, there were few surprises—lots of Kander & Ebb, songs from Rent (screamed about as well as I've heard them screamed in piano bars around town), an insufficiently gimmicky "You Gotta Get a Gimmick" (Jule Styne, Stephen Sondheim), and the inevitable wallow in "What I Did for Love" (Marvin Hamlisch, Edward Kleban). The audience and the performers deserved a bit more inventiveness and imagination in the choice of material.
Pilcz has a solid voice but he tended to present the same moment and show off the same color each time at the microphone. Even his best moment, "She Loves Me" (Harnick & Bock), would have benefited from a bit more thought and acting and a bit less singing. Turner has a great legit belt, but remained too much in the thrall of Barbra Streisand, and her hard-as-nails brassiness seemed a bit forced.
The star of the day was a powerhouse named Michelle Dowdy, who consistently gave the brunch a welcome boost of energy and warmth. She can belt, but she knows w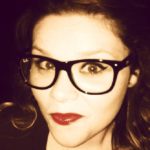 hen to let it get big
and when to let emotion or wit overrule volume. She made me forget the uncomfortable sexism of Oliver!'s "As Long as He Needs Me" (Lionel Bart) by giving it the heart, and hurt, that the original possessed. She was delightfully funny resurrecting "I Can Cook Too" (Bernstein, Comden & Green). She is a star in the making and a name to remember.
The microphones were at times piercingly loud and a bit heavy on reverb, while the piano had a muddy, muffled sound. This proved particularly detrimental in the group numbers. The menu, while okay, offered little in the way of traditional brunch items, save for a ham-and-cheese quiche. Particularly for the noon show a few more morning/early-afternoon choices would have been appreciated. The "boozy" part succeeded admirably.
This was a pleasant way to pass a couple of hours on a Sunday afternoon, but it could be so much more. I hope that someone takes it in hand and shapes it into a real show.
Don't Tell Mama – Sundays at noon and 2:00 pm
Category: Reviews