The 27th edition of the New York Cabaret Convention, presented by the Mabel Mercer Foundation, took place October 18-21 at the Rose Theater at Jazz at Lincoln Center. Gerry Geddes, Mark Dundas  Wood, and Robert Windeler covered the four nights for us. Following are their thoughts.
Gala Opening Night – by Gerry Geddes
As with most evenings of this kind, the Gala Opening Night of this year's Convention had its share of thrilling highs and inexplicable lows. What was surprising was how much of the show rested in a lackluster middle ground between the two. This was particularly true of the first half, which opened with host, KT Sullivan, charmingly maneuvering Cole Porter's "You're the Top"—charming that is, until she reached the line "You're the nose on the great Durante," at which point she slipped into a bad Durante impression that lasted for the rest of the song. This kind of build-up and let-down was to occur again and again as the night went on.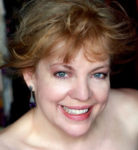 After that prelude of sorts, the show proper began with Robert Creighton, currently performing at the West Side Arts Theatre in Cagney. It was an odd start because Creighton did a couple of George M Cohan songs as Cagney. In an evening celebrating the glories and artistry of cabaret, the first act began with a literal excerpt from an off-Broadway show. How much more in the spirit of cabaret it would have been for this talented performer to interpret the songs as himself. Karen Oberlin scored well with a couple of Randy Newman gems that might have worked better alone than in medley. Barbara Fasano, beautiful in look and sound, directly referred to Mabel Mercer and did the rare Wilder/Landesman song "Photographs," which she unfortunately chose to croon rather than delivering it in simpler, more conversational style that would have been more suited to its bittersweet charm. Stefan Bednarczyk's low-key, biting version of Noël Coward's "Mrs. Worthington" proved to be a comedic highlight. Eric Yves Garcia lost me with a medley of "summer" songs that seemed to be put together with little narrative cohesion, but redeemed his portion of the evening with a dramatic version of Porter's "I'm a Gigolo," made even more interesting by preceding it with a story about the songwriter's break-up with Leslie "Hutch" Hutchinson, which had inspired the piece. Vivian Reed closed the act with a medley of songs from her Broadway hit Bubbling Brown Sugar, which morphed into a tacky and unintentionally campy "production" number with four male dancers who could have come directly from a Lola Heatherton skit on SCTV. It was too embarrassing to be fun. She left us with an unsurprising "If You Believe."
The embarrassment continued after the intermission with Natalie Douglas, Sullivan, and Oberlin doing a number from Hamilton that seem more desperation than inspiration. It underscored an unspoken knock on cabaret that appears far too frequently: that cabaret is a bastard child of musical theatre. Douglas quickly erased the discomfort of that number with a lovely "Can't Help Lovin' Dat Man." (That evening she was presented with the Donald F. Smith Award.) Matt Baker and his trio performed Elvis Costello's "Almost Blue" with an emotionally charged vocal that made the song his own. Then he stopped the show with a stunning take on "The Theme from The Apartment" that grew from gentle Hollywood swing to a finale of unexpected orchestral and emotional heft. Christina Bianco provided the other comedic highlight of the night with her multi-diva take on "Cabaret" with a "cast of thousands," including Julie Andrews, Kristin Chenoweth, Bernadette Peters, and many more.
While most of the other male vocalists presented seemed artificial by way of lack of depth, Kim David Smith embraced the artifice that can be part of cabaret and plumbed its depth to somehow come out the other side of it with genuine feeling. He did a number of songs weaving in and out of the Dietrich classic "Illusions." Susan Winter won my heart with a "dancing" medley that seemed to end after the second number but she lost it when she continued on with an unnecessary "Before the Parade Passes By," which was all about having a "big moment" when it added nothing the jewel of a story she had just presented. Carole J Buford started "St James Infirmary" in such a big way that she had painted herself into a histrionic corner by the end of the first verse and quickly devolved into a screaming session, not helped in the least by holding the mic so close to her mouth that at times subtitles were needed to make out what she was singing.
Maureen McGovern received this year's Mabel Mercer Award and showed why she deserved it with a moving, a cappella "Over the Rainbow" that was blessedly still and free from bombast. She ended the show in fine style with an electrifying "Blues in the Night." Oddly, after that, the lights just came up, with no wrap up and no goodnight.
Saluting Stephen Sondheim – by Mark Dundas Wood
Near the beginning of the second act of the second night of the Convention, cohosts Andrea Marcovicci and Jeff Harnar shared with the audience a note sent by the man himself. The composer-lyricist relayed his good wishes and explained that he was unable to attend the show because he was hard at work on a brand-new musical. (Indeed, in August it was revealed that Sondheim has been busy readying a new work, based on two films by Spanish director Luis Buñuel.)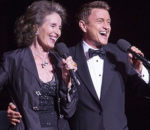 For the sake of the creators of this convention and producers of similar tribute galas, it's a good thing there will potentially soon be new musical material with which to fête the much-lauded songwriter. Numerous "Sondheim evenings" have been staged in New York and elsewhere over the decades—to the point where they're no longer always must-see events. While the brilliance of the Sondheim song catalog speaks for itself, the question does arise: how many new twists can be put on the Big Inevitables, songs such as "Send In the Clowns," "Being Alive," and "I'm Still Here"?
Before Marcovicci and Harnar even took the stage, the show blasted off with another of those outsized, essential numbers, Gypsy's "Rose's Turn" (music: Jule Styne), sung by Sally Mayes. The audacious idea of beginning the program with the climactic theatre song to end all climactic theatre songs was a shoot-the-moon maneuver that, frankly, missed its mark. Mayes sang the song with brassy enthusiasm, but erupting out of nowhere and missing any sort of contextual setup, it didn't land well.
The rest of the first half was similarly a bit off-kilter. Perhaps because of time constraints, singers tended to perform their numbers with little or no explanation about their place in the Sondheim canon. And, somehow, the sharp-witted quality of the writer's lyrics got lost in the parade. That's a big problem; with a Sondheim concert, you want the words to caper and cavort and—frequently—sting.
There were a couple of standouts in Act 1. A radiant Jennifer Sheehan framed her songs—"So Many People" and "Broadway Baby"—with genuinely charming remarks, and sang them with class and grace. Sarah Rice and Kevin Dozier gave "Too Many Mornings" a dramatic treatment that allowed listeners to lose themselves for a few moments in the kaleidoscopic swirl that is Follies. And it was a kick to have Donna McKechnie on hand to reminisce about her experiences with the original Broadway Company and with the Paper Mill Playhouse Follies, in which she played the role of Sally Durant.
The second half of the show was much stronger. It didn't hurt that it began with a short, virtuosic turn by pianist Jon Weber, who performed variations on "Comedy Tonight." Following Weber were several other highly enjoyable performances.
One thing that may have helped the show post-intermission was that some of the songs therein were lesser-known titles from the Sondheim catalog, including some outright rarities. Eric Michael Gillett—who in 2004 was cover for the role of Pluto in the Lincoln Center version of The Frogs—performed a rousing, funny, crowd-pleasing version of "Paean: Hades" from that show, followed by a lyric-savoring "Make the Most of Your Music" (written for the 1987 London version of Follies). Cabaret-goers who've followed Celia Berk's emergence as a singer over the last couple of years were likely already familiar with her rendition of "Sand"—written in 1992 for Singing Out Loud, an unproduced musical film (planned with Barbra Streisand in mind). "Sand" has become something of a signature number for Berk, who sang it beautifully at the convention. Karen Akers later performed "Water Under the Bridge"—another song from the same unrealized film—to enthusiastic response.
Other second-act high points: an earnest and wistful rendition of "I Remember" by Marissa Mulder (who set the song up nicely with a childhood recollection); Josephine Sanges's crystalline-voiced "Not a Day Goes By"; and Sidney Myer's droll "Ah, Paris!" Members of the house band—pianist Alex Rybeck, bassist Jered Egan, and drummer Dan Gross—provided their customary polished, wholehearted support.
Harnar and Marcovicci's fondness for each other radiated from the stage. (And Marcovicci proved to be the right artist to deliver a rueful "Send in the Clowns.") I only wish the hosts had been more successful in curating the program, in giving it a more thoughtful structure and direction.
Saluting Sylvia Syms – by Robert Windeler
Vocalist Sylvia Syms, whose heyday lasted a good part of the mid- and late 20th century, was never quite as well known as she should have been. Born in 1917, she died in 1992, having suffered a heart attack just after finishing a sold-out set at the Algonquin Hotel's Oak Room, and collapsing into the lap of her favorite composer, Cy Coleman. It was just the way she had wanted to die, with her boots on, and her dramatic "onstage" passing is what may be best recalled by a wider public. The Mabel Mercer Foundation rectified that imbalance of memory with their Cabaret Convention celebration of the life and musical artistry of Sylvia Syms. The topflight cast of performers each understood and paid homage to the breadth of her musical understanding, and her straightforward, heartfelt approach to singing and conveying lyric intent as she saw it.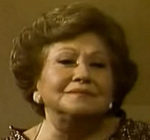 Her good friend Frank Sinatra called her "the world's greatest saloon singer," a sobriquet Syms adored, although she was so much more than that. While she self-deprecatingly likened her singing voice to "tearing up a rag," her smoky, ungimmicky contralto plumbed new depths, both in ballads and upbeat songs. She illuminated familiar cabaret favorites, ventured into pop territory, maintained serious jazz cred, and not only did she not neglect Broadway show tunes, she avidly rooted out those that had been lost along the way. She was never afraid to tackle the signature songs of others; her one million-selling single was "I Could Have Danced All Night," in 1956, right on the heels of its introduction by Julie Andrews in My Fair Lady. Sinatra, himself, conducted her album "Sinatra by Syms," and it was an all-Sinatra show she had sung the night she died.
A huge blowup of the lovely Eric Stephen Jacobs photograph of Syms that covered the front page of the New York Daily News the morning after her death looked down on Rose Hall Thursday night. (Jacobs himself was in the audience.) Rex Reed was the ideal host and curator for this tribute. As Syms's longtime close friend, he ably combined illuminating personal anecdotes with knowledgeable commentary about her artistry into his narrative, and unerringly picked the right singer for the right song. Barbara Carroll, who had backed Syms on her first recording in 1951 and stayed a close friend, started things off in swell fashion, playing "You Must Remember Spring." (She and Syms appeared in the first Mabel Mercer Cabaret Convention 26 years ago, and she has performed in every Convention since.)
Carol Woods scored with "Pick Yourself Up," and illustrating Syms's penchant for rescuing deserving lost songs, especially those deleted from Broadway musicals, delightfully introduced (to most of us) "(You and Your) Big Fat Heart," which had been cut from Seesaw. Maud Hixon celebrated an important Syms go-to composing team, Rodgers and Hart, with a luscious "Isn't it Romantic?" Hixon also proved herself a worthy, younger Syms-like ballad singer with "After You, Who?" Joyce Breach, who comes closest among current singers to reminding me of Syms, proved anew her affinity for the deceptively simple Syms approach to a ballad with a memorable "My Foolish Heart." Marti Stevens sang "Mad About the Boy," as if to remind us that Syms could sing Noël Coward (and Cole Porter) with the best of them.
Billy Stritch, a clear crowd favorite, killed with a standup "Mountain Greenery" and accompanied himself at the piano on an even more powerful "It Amazes Me." Ann Hampton Callaway evoked Syms's piercing way with a ballad on "Skylark" and echoed her jazz chops on Syms's signature Fats Waller medley of "Ain't Misbehavin'" and Honeysuckle Rose." Tom Wopat paid homage to Sinatra's influence on Syms—and hers on him—with solid renditions of "One for My Baby (and One More for the Road)" and "The Second Time Around." Young Nicholas King swung out with a searing "That Face." Marilyn Maye was heartbreaking in her singing of "50 Percent" (from Ballroom).
As she often did in life, Syms had almost the last word on her legacy. With all eyes, many teary—both in the auditorium and on stage—on her enigmatically smiling portrait hanging above the band, her recorded voice sang the real deal "I'll See You Again." If only that were true.
Most of the cast returned to the stage for the actual finale, a moving group rendition of "You Keep Coming Back Like a Song," a cornerstone of what would have been Syms's next album, of Irving Berlin songs. And that song's sentiment really was true.
Saluting Sheldon Harnick and Charles Strouse – by Gerry Geddes
The closing night of the Convention saluted lyricist Sheldon Harnick and composer Charles Strouse, and both songwriting icons were in attendance. As she had done last year, Klea Blackhurst proved to be the perfect host for the proceedings, and the show had rarely a dull spot. She opened with the theme from All in the Family, and it was fun to hear the complete song, with verses by Lee Adams never heard in the credits of the TV show. If anyone is considering a musical of that classic sitcom, look no further for your Edith!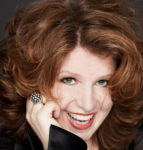 The show got off to a delightful start with the always stylish Eric Comstock playing and singing selections from Golden Boy and She Loves Me. Joshua Lance Dixon breathed new life into "A Lot of Livin' to Do" from Bye Bye Birdie, and Lauren Stanford proved every inch the ingénue with lungs of steel on "Dear Friend" from She Loves Me. Shawn Ryan had great fun with "Little Girls" from Annie, except for a few unfortunate references to gays hating women that fell flat. Joanne Tatham's sparkling "You've Got Possibilities" (It's a Bird…It's a Plane…It's Superman) was less than it might have been because she chose to talk in the middle of the song rather than before or after. Clearly going for a Julie Wilson look and sound, Shana Farr unfortunately replaced Wilson's effortless sophistication with forced drama that bordered on caricature.
Good, old-fashioned star power closed the first act and opened the second in grand style with Anita Gillette and Penny Fuller, together and separately. I hope the singers Valerie Lemon and Amra-Faye Wright were watching Gillette from the wings as she scored knowing laughs and applause with "What Makes Me Love Him?" from The Apple Tree. Her impeccable phrasing and sly wit were enchanting. Lemon and Wright bludgeoned the humor out of their usually funny numbers. When Gillette and Fuller joined forces for "Once Upon a Time" (All American) they stopped the show and had to be called back for a second bow. In the good old days, these two would have television specials, hit albums and a show on Broadway; we were all fortunate to get a few minutes of that theatrical magic. This was the highlight of my convention-going this year.
Young Zoe Gelman charmed with a medley from Annie, and Scott Coulter was the essence of the romantic leading man with "There's Always One You Can't Forget" from Dance a Little Closer. After being presented with this year's Julie Wilson Award, Liam Ford impressed with a gentle "I Want to Be with You" (Golden Boy). Todd Murray received the Margaret Whiting Award.
I have one major criticism, and it's the same one I had at last year's Vernon Duke and Marvin Hamlisch tribute evening. Only about half of Strouse's lyricists and Harnick's composers were identified, much less honored. An added problem this year was that their songs were shuffled together, whereas last year each of the two honorees was given his own act. Unless one had an encyclopedic knowledge of musical theatre and pop, there was no way of knowing who wrote what. This is a significant shortcoming in this kind of tribute. On the plus side, the evening sped by, reined in wonderfully by Ms. Blackhurst. She closed the evening with the clarion call from Annie, "Tomorrow," backed by the Broadway by the Year Chorus, sending us out into the night with a satisfied smile.
Category: Reviews