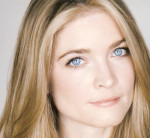 Following a 2011 show that featured the music of Julie Andrews, Shana Farr returns with an ambitious program highlighting the music and lyrics of Noël Coward and Cole Porter. Thoughtfully assembled and heartfully rendered, the show is a sort of extended musical monologue that examines the contours of one woman's love life. It's a fine program by an artist with a buoyant spirit, a penchant for the theatrical, and a very listenable voice.
"In the Still of the Night" opens with Porter's song of the same name. After a quiet start, Farr eventually lets her voice flower into a rich, expansive sound. By the end of the song she has suggested to us the character she will portray throughout the ensuing hour: a woman largely bewildered by this thing called love but nevertheless ready to go toe-to-toe with it.
Backed by the full, warm playing of music director and pianist Jon Weber and cellist Adam Fisher, Farr gives us a set list that is never interrupted by ordinary cabaret chatter. We don't hear, for instance, how Porter came to write "Love for Sale" or what Coward's "Zigeuner" means to Farr personally. Instead, she speaks lyrics of Porter and Coward between numbers, with the musicians underscoring the words. Weber and Fisher's between-song interludes include musical quotations from songs we've already heard—this provides subtle thematic comment that helps Farr tell her story.
The romantic saga begins with a young woman learning the ways of sex and love (Coward's "Alice Is At It Again"). Perhaps using romance to find a father figure, she becomes involved with an older man (Porter's "My Heart Belongs to Daddy"), an adventure that fails when Daddy strays (Porter's "Why Can't You Behave?"). Her character next embarks on a more promising if finally heartbreaking love affair, which comes to full fruition in a brilliant "Beguine Medley." This cluster of songs begins and ends, not surprisingly, with Porter's "Begin the Beguine" and also includes a snippet of Coward's "Mad About the Boy." It climaxes with the stirringly sung "So in Love" (Porter). Farr's interpretation of this song is one of the finest renditions I have heard. And Weber and Fisher's accompaniment for it pulses like a quickened heartbeat.
But there's no happy ending quite yet. This second affair also founders, leaving the character deeply wounded (Coward's "Never Again"). Subsequently, she turns humorously brittle, with a scintillating take on Porter's "Let's Not Talk About Love." Eventually she learns to treat sex as a commodity (Porter's "Love for Sale"). We sense the danger here, and it eventually strikes. Farr may sing of love that is only "slightly soiled," but sex soon pulls her character into a downward spiral. "Love for Sale" becomes the dark flip side of the wittily naughty "Alice Is At It Again." Sex is no longer a toy but a weapon—directed haphazardly at self. This emotionally charged turn proves Farr to be a first-rate actor, unafraid to take big risks, both vocally and physically. She does not hold back, and she is exciting to watch.
Will redemption come for Farr's romantic explorer? It's good news that Porter's "True Love" is yet to come on the set list, although it is offset by Farr's encore, "I'll Follow My Secret Heart" (Coward), suggesting, perhaps, that the quest never quite ends.
The blend of Coward and Porter works well for Farr, as both composers famously employ a sophisticated approach to affairs of the heart (and of the loins as well). Porter's colloquial American sensibility helps keep in check the twee British attitude that Coward sometimes strikes. Considering that the relatively light-hearted "Alice," "Daddy" and "Let's Not Talk About Love" are among the show's highlights, I do wish that the singer had included a few more similarly humorous songs from these two celebrated wits. I don't believe that shifting the balance a bit more toward the comic would necessarily spoil the bittersweet spell that Farr casts so effectively.
"In the Still of the Night"
Laurie Beechman Theatre  –  March 28, April 2, 17, May 31
Category: Reviews