The casual elegance of the cabaret room at Pangea on an early June night was the perfect setting for Lauren White's celebration of the COVID-delayed release of her CD, Ever Since the World Ended, as part of Ben Cassara's Spring Swing Jazz Series. It was a delightful showcase for her laid-back, conversational yet swinging vocals backed by a stellar trio of musicians including Tim Horner on drums, Ed Howard on bass, and Quinn Johnson on piano and responsible for the sparkling arrangements.  This was the singer's first performance since December, 2019, but (minus a few forgivable lyric gaffes) she had the poise and presentation of someone who had just appeared last night.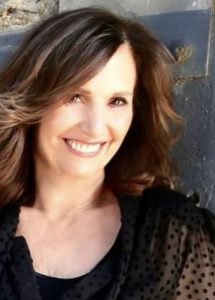 Her opener, "If You Never Fall in Love with Me" (Donald E Wolf, Sam Jones) immediately established her warm, welcoming phrasing and deceptively simple musicality. An inspired medley of "I Didn't Know What Time It Was" (Richard Rodgers, Lorenz Hart) and "Time After Time" (Jule Styne, Sammy Cahn) became a contemplation of time in a multitude of meanings and settings. She blended into the controlled yet raucous instrumentation beautifully.  Her infectious, happy-go-lucky joy in singing Karrin Allyson's "Some of That Sunshine" filled the room with smiles. In Jimmy Webb's "Shattered," Johnson deconstructed the melody in dramatic and moving ways as White's emotional vocals soared above. "Old Devil Moon" (Burton Lane, Yip Harburg, from Finian's Rainbow) became a delightful, sophisticated cha-cha.
The most adventurous choice of the evening was the rarely performed "Ellington's Sounds of Love" (Charles Mingus) on which the singer and her trio were masterful. The somewhat "prose-y" title gave little indication of the musical delights it offered. Conversely, "How Little We Know" (Hoagy Carmichael, Johnny Mercer, from To Have and Have Not) was a classic jazz moment, perfectly handled.  "I Have the Feeling I've Been Here Before" (Roger Kellaway, Marilyn & Alan Bergman) has always been Carmen McRae's song in my mind, but White's gentle, intelligent, emotional acceptance of the passage of time and the inevitability of love and loss, allowed her to stake a claim to it as well. Bringing on a special guest, Dolores Scozzesi (who also appears on the album), the two singers dazzled with Mose Allison's "Ever Since the World Ended" which became the perfect response to COVID and lockdown. In the instrumental break on this number the piano and bass had a riveting dialogue that matched the vocals. 
"Life in the Modern World" (Ivan Lins, Brock Walsh), originally recorded by The Crusaders, wrapped the evening up handily, with watchwords for the audience to take with them into the night.  This was followed by a gorgeous "You Must Believe in Spring" (Michel Legrand, Marilyn & Alan Bergman) which dramatically closed the show on a note of hope and renewal. These closing choices gave a welcome emotional weight to a beautifully chosen selection of songs, perfectly realized by White and the Quinn Johnson Trio.  I hope in a post-COVID world that she decides to spend a bit more time on the East Coast.
###
Presented at Pangea on June 15.
Category: News / Reviews / Commentary, Reviews