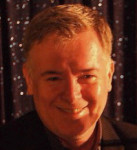 I have been a denizen of piano bars for over 35 years, so I was naturally intrigued when I saw that Scott Barbarino of Iridium was presenting a series called Piano Bar Reunion. The piano bar has changed drastically over the years and, apart from loction, barely resembles the minor jewel in the crown of New York nightlife it once was. In the age of karaoke and "American Idol" and "The Voice," of lame pop songs and lamer vocal gymnastics, its content and its style have suffered greatly.
The clientele has also changed, from a heady mix of gay and straight, promising amateurs and Broadway gypsies (and occasional stars), all putting their vocal talents on display, into now what feels like a New Jersey date night crowd mixed with a Long Island bridal shower. Foreigner has replaced Sondheim, and "Total Eclipse of the Heart" has replaced "The Lady Is a Tramp." Whatever one thinks of Lady Gaga or Adele, their songs bellowed superficially with just piano accompaniment quickly become unbearable.
If one were to take a tour of the current crop of bars, one would think that musical theater has created one, and only one, duet – "Suddenly, Seymour" from Little Shop Of Horrors. There is an infuriating paucity of invention and adventure in the piano bar catalog. The new crowd is not interested in special material, or rare show tunes, or classic pop songs, and the majority of the staff at the bars do little to encourage or nurture a broader view. The clientele wants the songs they just heard in their cars on the way through the tunnel or over the bridge to get to the bar. The pianist, bartenders and waitstaff (still, as in the old days, a mostly talented bunch) are forced into a corner filled with screeching and lackluster, overdone, irritating top-40 songs.
The traditional piano bar is ripe for a re-investigation, and the opportunity to turn a younger generation (or two) onto its history and what it may yet again have to offer, in both song choices and performers, seems like a great idea. With that in mind, I attended the second set of the most recent edition in the series. I wish that it had offered some musical or historical context to set up the performances, and some personal reminiscences of the scene by the singers—as I understand the first shows in the series did. (Being as familiar as I am with the early piano bar scene, I was able to fill in the missing information; however, others more removed from that milieu would likely have enjoyed the performances, but would not have learned much, if anything, about what it was like back then.)
What the show does offer is singers from the old days in a kind of open mic situation—each one doing a smallish set of songs that I would have hoped contained the tried and true "hits" from their piano bar past. As host for the evening, Bobby Peaco was, as always, terrific at the piano, and his low-key, ingratiating vocals are always a pleasure. His "Rachmaninov variations" on "Tuxedo Junction" (Julian Dash, Erskine Hawkins, Buddy Feyne, William Johnson) were always a showstopper, and the song proved a highlight again in 2015. His tender vocals on "The Way You Look Tonight" (Jerome Kern, Dorothy Fields) were as lovely as I remembered them from all those years ago.
Phyllis Pastore capped a funny story about her time at a piano bar in Greece  with "My Way" (Claude François, Jacques Revaux, Paul Anka) played mostly for laughs and acted to the hilt, which proved to be a most entertaining way to treat the warhorse. Her take on "The Gypsy in My Soul" (Clay Boland, Moe Jaffe) came closest to capturing the magic of a night on the town all those years ago. Aaron Lee Battle, dripping perhaps a bit too much with style and lacking perhaps a bit too much in simple story-telling, nonetheless acquitted himself well on "I'm Just a Lucky So-and-So" (Duke Ellington, Mack David), "Honeysuckle Rose" (Andy Razaf, Fats Waller) and a song of much more recent vintage by Keith Thompson called "The Eyes of a Child," which I found haunting even with Battle's surface reading.
Grace Wall, a waitress from Ellen's Stardust Diner, which is upstairs from the club, has a lovely voice and contributed a couple of holiday numbers, but she committed a sin no seasoned piano bar veteran would ever do: two ballads in a row. Also, I couldn't figure out why she was included—unless, perhaps, it was to cover people who had been scheduled but didn't show up. It felt like going to a 30th high school reunion and finding that current seniors from the school had also been invited.
This was a somewhat disappointing evening, but it still offered promise. If Barbarino and company try to really re-create the electricity and delight of a piano bar at its best, then this can grow into something truly memorable and worthwhile. It depends, I suppose, on whether the purpose of the Piano Bar Reunion series is just to entertain, or also to educate, enlighten and celebrate. The talent is definitely around to make this work.
A Piano Bar Holiday Reunion – with Bobby Peaco & Friends
Iridium  –  December 13
Category: Reviews