Rock and Roll Diva DARLENE LOVE
and Singer-Actress CAROL WOODS Among the Honorees
at the 32nd ANNUAL BISTRO AWARDS GALA
Monday, March 13, 6:30 pm at Gotham Comedy Club
Jazz Singer Spider Saloff, Vocalist-Recording Artist Natalie Douglas, and
Actor/Musical Improv Artist Jason Kravits Among the 16 Award Winners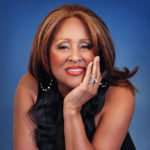 (New York City, January 30, 2017) — Rock and Roll Hall of Famer Darlene Love, whom Rolling Stone has called "one of the greatest singers of all time," and stage actress and cabaret and concert singer Carol Woods are among the artists who will be honored at the 32nd Annual Bistro Awards Gala on Monday, March 13 at 6:30 pm at Gotham Comedy Club, 208 W. 23rd St. As is the Bistro Award tradition, the evening will feature performances by the winners.
Ms. Love is receiving the Bob Harrington Lifetime Achievement Award. Still performing widely, and recording well into her sixth decade as an entertainer, Darlene Love is being honored for her career that began in the early 1960s girl-group "wall-of-sound" era, first as a backup singer, then as a solo artist, on such hits as "He's a Rebel" and "Wait 'Til My Bobby Gets Home." In the years since, Love has lent her unique and powerful voice not only to live performances, but also to movies, television, and Broadway, where she starred as herself in Women Who Rock. A member of the Rock and Roll Hall of Fame, Love sang the acceptance speech on behalf of her fellow former backup singers in the documentary Twenty Feet From Stardom when that documentary won the Oscar. (The film's soundtrack recording also won a Grammy.)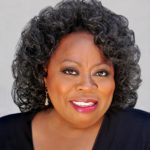 Carol Woods, a veteran of stage, film, TV, and concert and club appearances, is being honored with an award for Enduring Artistry. She has appeared on Broadway in a varied array of shows, including her most recent stint as Mama Morton in Chicago, The Full Monty, One Mo' Time, Follies, Smokey Joe's Cafe, and Blues in the Night. Her appearances at major New York club and concert venues have highlighted her imposing vocals, theatrical flair, and thoughtful interpretation of familiar material.
A New York cabaret artist who has made Chicago her home since 1994, Spider Saloff is being recognized for Ongoing Jazz Artistry for her masterful musical technique and her ability to illuminate the meaning of every song. TV actor and musical improv artist Jason Kravits takes the Musical Comedy award for his hilarious show, "Off the Top," with each evening completely and brilliantly improvised based on input from audience members, showing off his versatility, quick wit, and musical talent. The multi-award-winning Natalie Douglas scores again with her latest CD, "Human Heart," a cornucopia of musical styles delivered with superb vocals, impeccable phrasing, and exceptional emotional power.
This year's Ira Eaker Special Achievement Award — given to an outstanding performer on the rise and named after Back Stage's co-founder, co-publisher, and first nightclub critic — goes to Matt DiPasquale, who in his debut cabaret show, "Neither Here Nor There," displayed stunning creativity in both song selections and anecdotes, bouncing deftly from beautifully rendered ballads to madcap comic material.
Two vocalists that have been longtime staples on the cabaret scene are getting the Bistro nod for Outstanding Vocalist: Singer/songwriter Meg Flather, whose most recent show, "Carly & Me," a tribute to songwriter Carly Simon mixed in with some of Flather's own material, proved one more time her undeniable vocal talent and extraordinary presence. And David Vernon most recently dazzled with strikingly original renditions of Broadway songs.
Songwriters and other musical artists, both male and female, were the focus of a number of shows that caught the Bistro Committee's attention:
Lucille Carr-Kaffashan's "Unwritten — Celebrating 21st Century Female Singer-Songwriters" offered a vast expansion of our knowledge of the American Popular Songbook: Lauren Stanford's "More Than You Know" delivered an intimate portrait of Helen Morgan, with a persuasive approximation of Morgan's singing voice and a touching portrayal of the woman underneath; Sally Darling's tribute to Noël Coward in "Totally Noël…With a Little Bit of Sally" did full justice to both the serious and the comic sides of Coward; Courter Simmons, in his drag alter ego, Cacophony Daniels, demonstrated how to reinvent a song in drag and an uncanny ability to incorporate his own life with the life of songwriter Howard Ashman; and David Maiocco and Chuck Sweeney share the Bistro Award for "Lee Squared," a laughter-filled mock joint tribute to Liberace and Peggy Lee.
The songwriting team of Anya Turner and Robert Grusecki are being recognized for a successful career of composing and performing an impressive catalogue of freshly original material—enough to fill three songbooks, five CDs, and two Off Broadway shows. Midnight at the Never Get, honored for Book Musical, was conceived by Sam Bolen and Mark Sonnenblick, written by Sonnenblick, and directed by Max Friedman; it is an intelligent, funny, but emotional 90-minute piece that chronicles the relationship of two men against a backdrop of the rise of the Gay Liberation Movement. And Jeff Cubeta is being acknowledged for his contributions as Musical Director for a variety of singers over several years; his piano accompaniment is lush and robust while at the same time exquisitely precise, and his arrangements beautifully support the singers' vision.
For the fifth year in a row, Shellen Lubin is directing the Bistro Awards evening. Also a songwriter, performer, and vocal- and acting coach, she has been in the forefront of attaining parity for women in the arts.
The gala event will be held on Monday, March 13 at 6:30 pm at Gotham Comedy Club. 208 W. 23rd Street. Sherry Eaker, the former longtime Editor-in Chief of Back Stage and the producer of the event since its inception, heads up the Awards Committee that includes BistroAwards.com critics Gerry Geddes, Roy Sander, Robert Windeler, and Mark Dundas Wood. Sander is also the award show's associate producer.
Fr Jeffrey Hamblin is the Bistro Awards' Signature sponsor. Premium Tickets are $125.00; General Admission tickets are $75.00. Ticket-buyers in both categories are invited to the "After-Bistros" party as guests of the Bistros. For details about the various ticket categories and early purchase prices, visit www.BistroAwards.com. For additional information, call 917-239-5467.
Following is a complete list of the winners being recognized for their outstanding work:
Darlene Love / Bob Harrington Lifetime Achievement Award
Carol Woods / Enduring Artistry
Jason Kravits / Musical Comedy
Spider Saloff / Ongoing Jazz Artistry
Natalie Douglas / Recording: Human Heart
Matt DiPasquale / Ira Eaker Special Achievement Award
Meg Flather / Vocalist
David Vernon / Vocalist
Lucille Carr-Kaffashan / Theme Show: Unwritten: Celebrating 21st Century Female Singer-Songwriters
Lauren Stanford / Musical Portrayal: Helen Morgan in More Than You Know
Sally Darling / Tribute Show: Totally Noël
Courter Simmons / Characterization: Cacophony Daniels
David Maiocco and Chuck Sweeney / Musical Comedy Duo: Lee Squared
Anya Turner and Robert Grusecki / Songwriters
Sam Bolen, Mark Sonnenblick, and Max Friedman / Book Musical: Midnight at the Never Get
Jeff Cubeta / Musical Director
###
The BISTRO AWARDS has been recognizing, encouraging, nurturing, and educating cabaret, jazz and comedy artists for 32 years through its insightful reviews and annual awards. It is the oldest award of its kind in the industry. It was established by Bob Harrington in 1985 in his "Bistro Bits" column in the trade weekly Back Stage, then under the editorship of Sherry Eaker. For the first few years, the awards were merely listed in Harrington's column as notable performances he had seen during the calendar year. The first formal presentation of the awards was held in 1990 at Eighty Eight's, a popular cabaret venue in the West Village. From there, the show moved on to The Ballroom in Chelsea, and then relocated to the Supper Club in the Broadway District, where it remained for many years. This year marks the 11th year at Gotham Comedy Club.
The guidelines that Harrington set up for himself to determine the first winners have become the basic philosophy behind the Bistro Awards, which recognize achievement in a wide variety of categories — from outstanding performances to outstanding contributions by members of the cabaret community. The object is not to choose the "best" of anything of the year, but to recognize and congratulate the accomplishments of those who have done something special. Accordingly, categories can easily be created from year to year as they best fit the year's distinguished work.
Some of the Bistro's special honorees have included Jon Hendrix, Annie Ross (2016), Ben Vereen (2014); Lainie Kazan and Maurice Hines (2013); Kaye Ballard, Melissa Manchester, and Dee Dee Bridgewater (2012); Dionne Warwick and Carol Channing (2011); Mitzi Gaynor and Elaine Stritch (2010); Charles Aznavour and Liza Minnelli (2009); Marilyn Maye (2008); Betty Buckley (2007); Steve Ross (2006); as well as Cleo Laine and John Dankworth, Bobby Short, Eartha Kitt, Barbara Cook, and many others
Category: News