The Writing Team
Betsyann Faiella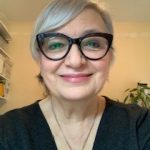 Though now Betsyann Faiella is known in New York primarily as a publicist, she came to that profession from two previous careers that contributed to her love of promoting creative people.  She was a working singer until 2008, during which time she released her recording, Can I Be Frank? on the LML Music label. She made her cabaret debut at the legendary Reno Sweeney. She was the lead singer in a band with Lewis Friedman, the impresario of both Reno Sweeney and s.n.a.f.u. Later she performed in such other iconic venues as Birdland, Blue Note, the Jazz Bakery in Los Angeles, and Ronnie Scott's in London. She also had a long career in New York and Los Angeles as a branded content producer, traveling to 44 U.S. states and abroad to film for major brands. She established SavoyPR in 2008, and enjoys supporting others in achieving their goals.
Gerry Geddes
Gerry, a member of the Bistro writing staff and committee for seven years, has conceived and directed several musical revues, including the Bistro and MAC Award–winning Monday in the Dark with George and Put on Your Saturday Suit—Words & Music by Jimmy Webb. He has directed cabaret artists André De Shields, Helen Baldassare, Darius de Haas, and Sir Richard Rodney Bennett, among many others. He has produced award-winning recordings for Moira Danis and Parker Scott. He conceived, directed, and performs in the storytelling show Selfies & Songs. He taught performance classes at The New School, NYU, and London's Goldsmith's College. As a writer and critic, Gerry has covered the performing arts scene for over 40 years; his lyrics have been sung by several cabaret and recording artists. Gerry is an artist in residence at Pangea and a regular contributor to the podcast "Troubadours & Raconteurs" and NPR's "Potluck Dinner." He recently completed a memoir of his life in NYC called Didn't I Ever Tell You This? and is currently writing his first novel.
Simi Horwitz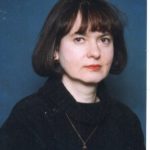 Simi Horwitz is an award-winning feature writer/film reviewer who has been honored by The Newswomen's Club of New York, The Los Angeles Press Club, The Society for Feature Journalism, the American Jewish Press Association, and the New York Press Club (among others), most recently winning a first place award in the SoCal Journalism Awards (Los Angeles Press Club) for her "Forward" story on the image of Gloria Steinem in film, TV, and on stage, "Gloria Steinem is Having a Moment." She also received an Honorable Mention from Folio: Eddie and Ozzie Awards for her two drag stories (May 22, 2020, August 4, 2020) published here on BistroAwards.com. She is also a finalist for a National Arts and Entertainment Journalism Award (Los Angeles Press Club) for the same articles. The publications that have printed her work include The Hollywood Reporter, Film Journal International, and American Theatre.  She was an on-staff feature writer at Back Stage for fifteen years (1997-2012).
Charles Nelson
Charles Nelson, a former professor in theatre, specializes in world theatre history, playscript and character analysis, stage direction, the American playwright and musical theatre, opera history, dance history, and the Great American Songbook. He has an MFA in Opera Direction, and was an Adjunct Professor at Montclair State University. He has been an editorial researcher at People magazine, NBC News, and Condé Nast.
Lisa Jo Sagolla
Lisa Jo Sagolla is the author of The Girl Who Fell Down: A Biography of Joan McCracken  and Rock 'n' Roll Dances of the 1950s.  A choreographer, critic, and historian, she has written for Back Stage, American Theatre, Film Journal International, and numerous other popular publications, encyclopedias, and scholarly journals.  An adjunct professor at Columbia University and Rutgers, she is currently researching a book on the influence of Pennsylvania's Bucks County on America's musical theatre.
Penelope Thomas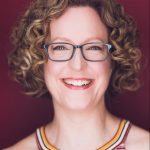 Penelope Thomas is a performer, writer, and communications consultant. Credits include lead vocals for two albums with prog rock band FauveMuseum; background vocals with Shellen Lubin, and US & UK tours of Mikel Rouse's The End of Cinematics. She's read poet Anne Carson's work at The Whitney Museum and played leads in HBO Women in Comedy Festival-selected film Pretty Dead and the upcoming indie film,The Interview. She studied voice with Norma Garbo, music theory with bassist Mark Wade, LoVetri Somatic Voicework through Baldwin Wallace University, and acting with Deena Levy. She taught in the New School's Sweat musical theatre intensive. With a degree in Cultural Studies & Anthropology and a background in contemporary dance, Penelope loves thinking and writing about performance—connecting the dots between styles and genres and supporting the connection between artists and audiences.
Mark Dundas Wood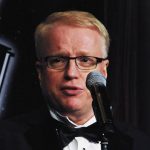 Mark Dundas Wood is an arts/entertainment journalist and dramaturg. He began writing reviews for BistroAwards.com in 2011. More recently he has contributed "Cabaret Setlist" articles about cabaret repertoire. Other reviews and articles have appeared in theaterscene.net and clydefitchreport.com, as well as in American Theatre and Back Stage. As a dramaturg, he has worked with New Professional Theatre and the New York Musical Theatre Festival. Mark is on the board of trustees of Broad Horizons Theatre Company in New York City.