BISTRO EVENT STAFF
PRODUCERS
 Producer – Sherry Eaker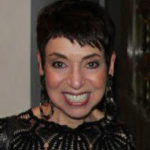 Sherry Eaker began producing the Bistro Awards show in 1990 with "Bistro Bits" columnist Bob Harrington, who created the Awards in 1985. Eighty Eights was chosen as the first venue, and after Bob's passing, the event moved on to the Ballroom, then the Supper Club, and eventually to Gotham Comedy Club where it has remained for the past thirteen years. Sherry had been producing the show during her long tenure as Editor in Chief of Back Stage, but since 2008 she has been producing it under the banner of her own producing company, SEE Theatrical Productions. As she did when she was editor, Sherry still sees the importance of recognizing, encouraging, and supporting new and aspiring talent.
Associate Producer – Roy Sander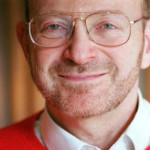 Roy Sander's first association with the Bistro Awards was in 1987, when the Award's creator, Bob Harrington, bestowed one on him for staunchly supporting cabaret as a dedicated audience member. (Roy has been going to cabarets since age 10) A few months later, the editor of a short-lived publication invited him to be their cabaret critic. And so it began: for thirty years he has been covering cabaret and theatre for seven print publications (most notably Back Stage), radio, television, and the Internet. He first participated in selecting Bistro Award winners and putting on the Awards ceremony in 1993. "These annual events require more work than anything else I've ever been involved with, but nothing has been more gratifying."
Assistant Producer – Wendy Lane Bailey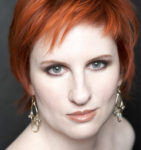 Wendy Lane Bailey is a singer, actor, writer, director, producer, and arts educator whose performances in venues across the country have earned critical praise for versatility and sophistication. She has appeared as a guest artist on several recordings, including Leslie Gore's and Susan Egan's, and her debut solo recording, Breathing, was produced by Michele Brourman. She and Brourman are collaborating with Gretchen Cryer on a one-woman theatre piece with music. In addition, she founded the Washington, DC Area Cabaret Network and was the Associate Director of the Cabaret Conference at Yale University, for which she received a 2007 Bistro Award. She is currently on the board of NJ-based Pioneer Productions, for whom she produces and directs plays and oversees the company's Social Media outreach and education programs. www.wendylanebailey.com
PRODUCTION
Director – Shellen Lubin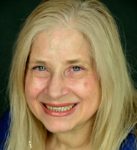 Shellen Lubin is thrilled to be directing the Bistro Awards for the seventh consecutive year. She is a veteran of both the cabaret and theatre worlds as a director, songwriter, performer, and voice and acting teacher/coach. Last March she was the Artistic Director for Untold Stories of Jewish Women, a three-day festival of original plays about historical Jewish women, representing the work of over 150 writers, directors, and actors. Current directing projects: Passageways by Amy Oestreicher at The Triad on March 16 & 31; Pictures With a Naked Camera by Stuart Warmflash (in development). Shellen is a proud member of SDC and most unions and guilds in the theatre industry, First VP and Past President of the Women in the Arts & Media Coalition, and Chair of the National Theatre Conference's Women Playwrights Initiative. She writes a weekly think piece read by thousands called the Monday Morning Quote. For full resumés and pix: www.shellenlubin.com, www.mondaymorningquotes.com, @shlubin

Assistant Stage Manager – Thomas Dieter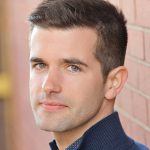 Thomas is excited to join the Bistro Awards team for tonight's celebration! Cabaret: MetroStar Talent Challenge, Ricky Ritzel's Broadway, The Q, Unsung Strouse, The Fix. NY theatre: The Loophole (Public), Love Sick: A Rock Opera (National Sawdust), Tomorrow We Love (The PlayGround Experiment). Regional & Tour: The Rat Pack Undead (NE Tour), Damn Yankees (Woodstock Playhouse), Jesus Christ Superstar (San Pedro Playhouse). Musical Direction: Songs for a New World (Church Theatre), Smokey Joe's Cafe (Josephine Theatre). Next: Still at Risk (Theater for the New City), The Secret Life of Bees (World Premiere, Atlantic Theatre Company). For Dylan. www.thomasdieter.com
Assistant Stage Manager – Ashley Nickas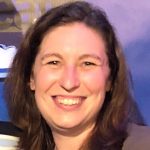 Ashley was the touring PSM for Secret Comedy of Women: Girls Only, the PSM for Fusion at Actor's Theatre Workshop, and the ASM for the Double Billed Opera (I Due Timidi and Suor Angelica) at Manhattan School of Music. Among her other favorite credits: PSM for Rosemary and Time at Paradise Factory, SM Intern for the Broadway company of Wicked, Assistant Managing Director for Planet Connection's Theatre Festival, and ASM for Smile at Manhattan School of Music.
DESIGN
Bistro Awards Logo Design – Bob Peterson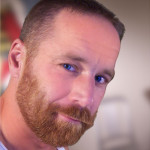 Bob Peterson, a director and digital artist/animator, comes to the Bistro Awards with over 25 years' experience in multimedia design and production. His recent animations and designs have been viewed on Broadway in The Normal Heart (Hewes Award for projection design), Lucky Guy, and the Radio City Christmas Spectacular. He is currently designing as Lead Animator for the Exhibitions Department at the American Museum of Natural History. His past work included permanent installations for the British Olympic Museum in London, Russia's first Jewish Museum and Tolerance Center in Moscow, and the Museum of Tolerance in Chattanooga, Tennessee. View his work at PetersonPictures.com.
Web Producer – Patrick Harmon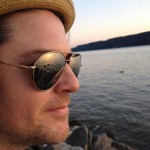 Patrick Harmon wears a lot of hats, literally and figuratively. He is a New York-based interactive marketing specialist and web designer, and has been part of the Bistro Awards online marketing team for the last six years. A 17-year web industry veteran, his project management and design experience is vast – ranging from boutique agencies to global marketing firms, and some of his projects have been recognized by iNova, WebAwards and the EPA. In 2016, he launched TKCo, a marketing agency specializing in web design and digital communications. Patrick is also active in the New York music scene, where his band, The Party Faithful, has been a regular on the local radio and club circuit for years. He lives in Ossining, NY (or as he calls it, "Heaven on the Hudson") with his wife, 2-year old son, a dog and 2 cats.
Program and Promo Design – Frank Dain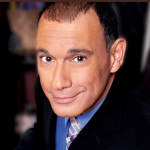 Frank Dain has designed the Bistro Awards program since 2010. Other clients include numerous cabaret performers, Cabaret Scenes magazine (Editor since 2013), American Songbook Association (Treasurer), Manhattan Association of Cabarets (Board member), Mabel Mercer Foundation (Advisory Board), James William Productions (When Everything Was Possible, Zero Hour, Captain Louis), St. Luke's Theatre, Theatre at St. Clement's. He's been a MAC nominee for Male Vocalist and has performed at Carnegie Hall, Café Pierre, Waldorf-Astoria, Jazz at Kitano, Don't Tell Mama, Laurie Beechman Theatre, Metropolitan Room, Pangea, and Danny's Skylight Room. His CD, I Thought About You, received high praise and extensive radio play. He has been one of the permanent judges for the talent contest Mama's Next BIG Act! at NYC's Don't Tell Mama since the contest's inception. www.frankdain.com