BISTRO EVENT STAFF
PRODUCERS
 Producer – Sherry Eaker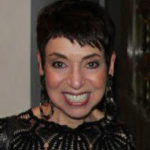 Sherry Eaker began producing the Bistro Awards show in 1990 with "Bistro Bits" columnist Bob Harrington, who created the Awards in 1985. Eighty Eights was chosen as the first venue, and after Bob's passing, the event moved on to the Ballroom, then the Supper Club, and eventually to Gotham Comedy Club where it has remained for the past thirteen years. Sherry had been producing the show during her long tenure as Editor in Chief of Back Stage, but since 2008 she has been producing it under the banner of her own producing company, SEE Theatrical Productions. As she did when she was editor, Sherry still sees the importance of recognizing, encouraging, and supporting new and aspiring talent.
Associate Producer – Roy Sander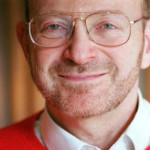 Roy Sander's first association with the Bistro Awards was in 1987, when the Award's creator, Bob Harrington, bestowed one on him for staunchly supporting cabaret as a dedicated audience member. (Roy has been going to cabarets since age 10) A few months later, the editor of a short-lived publication invited him to be their cabaret critic. And so it began: for thirty years he has been covering cabaret and theatre for seven print publications (most notably Back Stage), radio, television, and the Internet. He first participated in selecting Bistro Award winners and putting on the Awards ceremony in 1993. "These annual events require more work than anything else I've ever been involved with, but nothing has been more gratifying."
Assistant Producer – Wendy Lane Bailey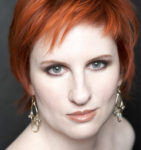 Wendy Lane Bailey is a singer, actor, writer, director, producer, and arts educator whose performances in venues across the country have earned critical praise for versatility and sophistication. She has appeared as a guest artist on several recordings, including Leslie Gore's and Susan Egan's, and her debut solo recording, Breathing, was produced by Michele Brourman. She and Brourman are collaborating with Gretchen Cryer on a one-woman theatre piece with music. In addition, she founded the Washington, DC Area Cabaret Network and was the Associate Director of the Cabaret Conference at Yale University, for which she received a 2007 Bistro Award. She served on the board of Pioneer Productions, for whom she produced and directed plays and oversaw the company's Social Media outreach and education programs. www.wendylanebailey.com
THE MUSIC MAKERS
Music Director/Piano – Daryl Kojak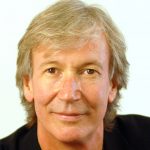 Daryl Kojak, pianist, arranger, producer, musical director, composer and songwriter, is honored to have worked with a long list of talent, including Robin Williams, Billy Crystal, Phoebe Snow, Ben Vereen, Sheila Jordan, Michael Feinstein, Jane Monheit, Cheryl Bentyne, Kristin Chenoweth, Vicki Sue Robinson, George Coleman, Randy Brecker, Sheldon Harnick, Sandra Bernhard, Dee Dee Bridgewater, Mary Testa, Rita Rudner, Richard Belzer, Tiny Tim, Catherine Russell, Laurie Krauz, Heather Mac Rae, Stephanie Pope, and a whole bunch of others. He has composed and scored music for film, television, stage, artist recordings, and video games, and has been honored with the Bistro Award for Outstanding Musical Director, the Caribbean Gospel Music Award for Top Gospel Arranger, the MAC Award for Best Jazz Group, and, with Laurie Krauz, the Bistro Award for Outstanding Theme Show for Tapestry Rewoven. Daryl's notating and engraving work includes The Boston Pops and The Scottsdale Philharmonic Orchestra. http://www.darylkojak.com
Drums – Dwayne "Cook" Broadnax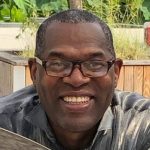 Philadelphia-born but now living in Brooklyn, Dwayne Broadnax teaches Trap Drumset Concepts at Long Island University, Brooklyn Branch. He attended Berklee College of Music, receiving a B.A. in Jazz Performance. "Cook" (as he's commonly called) was the drummer for the late, great jazz vocalist Little Jimmy Scott for 14 years, until Scott's death in 2014. Among the many artists he's played with are Kevin Eubanks, Johnny Copeland, Savion Glover, Eartha Kitt, Rachelle Ferrell, and saxophonist Illinois Jacquet. He has recorded with actress-model-singer Vanessa Williams, Jimmy Scott, Vanessa Rubin, and Grammy winner Johnny Copeland. He performed in Spike Lee's blockbuster hit movie Malcom X and appeared on the television show Madam Secretary. He has recently toured Japan with guitarist Tsutomu Nakai, toured Europe with vocalist Dee Daniels and with trumpeter Warren Vaché, and performed in Russia with pianist Eli Yamin. Cook is a proud father of two children.
Bass – Ritt Henn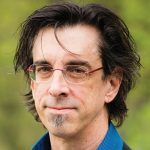 Ritt Henn has performed with Kathleen Turner at Café Carlyle; with Carnatic and global fusion violinist Dr. L. Subramaniam in Bengaluru, India; with Chuck Berry at the Greek Theatre in Los Angeles; with Ben E. King in Las Vegas; with Buddy Rich in a gymnasium in Ohio; and as a solo artist at Pori Jazz, an international festival in Finland. Check out his solo bass accompaniment of Tanya Moberly at Don't Tell Mama on March 20 and April 17. Also of note: a handful of dates reprising Julie Reyburn's award-winning/worthy show, Anywhere We Are. An avid auteur, Ritt's oeuvre can be seen at ManBassBoxTV.com. ritthenn@mac.com
PRODUCTION
Director – Shellen Lubin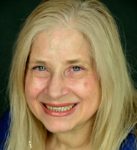 Shellen Lubin is thrilled to be directing the Bistro Awards for the eighth consecutive year. She is a veteran of both the cabaret and theatre worlds as a director, songwriter, performer, and voice and acting teacher/coach. Current directing projects in development: Sister and Stieglitz❤ O'Keeffe by Lanie Robertson; When Zaydeh Danced on Eldridge Street by Rael/Lubin/Gandolfo; Pictures With a Naked Camera by Stuart Warmflash; Green Mist by Anel Carmona; Passageways by Amy Oestreicher. Shellen is a proud member of SDC and most unions and guilds in the theatre industry, Co-President of the League of Professional Theatre Women, First VP and Past President of the Women in the Arts & Media Coalition, and a member of the National Theatre Conference. She writes a weekly think piece read by thousands called the Monday Morning Quote. For full resumés and pix: www.shellenlubin.com, www.mondaymorningquotes.com, @shlubin

Announcer – Sidney Myer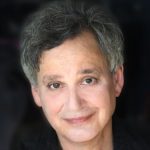 Sidney Myer has most recently been seen on screen in the 5-time Emmy-winning Amazon Prime series After Forever, Seasons 1 & 2. He's entertained from Palm Springs to London and is a recipient of MAC, Bistro, Broadway World, Theater Pizzazz, Mabel Mercer Foundation's Cabaret Classic and Paula Laurence awards. A cabaret booking manager for four decades: Don't Tell Mama, Rose's Turn, Panache. Off-Broadway credits include Grandma Sylvia's Funeral, Dressing Room, Split Ends. Theatre: 25th Anniversary Revival of Irene, Kaye Playhouse; Edinburgh Festival Fringe with La Gran Scena Opera Co.; Beauty and the Beast, Theatre By The Sea; Times Square Angel with Charles Busch; The Boys in the Band; Laughing Wild; The Ball. Film: 20th Century Fox's Headin' For Broadway. Television: Celebrity interviewer on cable's Broadway Beat and Cabaret Beat, and on a Nancy LaMott DVD, I'll Be Here With You. Commercials: RCA Victor, New York Lotto. Radio: Regular on The Joey Reynolds Show.
Production Stage Manager – Stef Buckner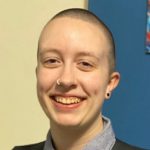 Stef Buckner is thrilled to be returning to the Bistro Awards this year. Off-Broadway credits include: The Boy Who Danced on Air, Game of Thrones: The Rock Musical, Mother Night, Nocturne, The Suitcase, Under the Bed, and Hindle Wakes.
Assistant Stage Manager – Matthew Luppino
Broadway: Bandstand; The Illusionists: Turn of the Century (2016), Live on Broadway (2015). Off Broadway/NYC: The Public Theater; Pearl Theatre; Elizabeth Swados's The Nomad (The Flea Theater). Touring: Apollo 11 – The Live Show; The Lightning Thief (TheatreWorks/USA). Regional: People's Light; Montana Repertory Theatre; Geva Theatre Center; Eagle Theatre; Hangar Theatre; Kitchen Theatre Company; three seasons with Shakespeare & Company; Barrington Stage Company; The Shakespeare Theatre of NJ. Matthew is an alumnus of The College of New Jersey as well as a proud member of Actors' Equity Association.
Assistant Stage Manager – Ashley Nickas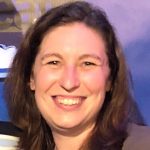 Ashley was the touring PSM for Secret Comedy of Women: Girls Only, the PSM for Fusion at Actor's Theatre Workshop, and the ASM for the Double Billed Opera (I Due Timidi and Suor Angelica) at Manhattan School of Music. Among her other favorite credits: PSM for Rosemary and Time at Paradise Factory, SM Intern for the Broadway company of Wicked, Assistant Managing Director for Planet Connection's Theatre Festival, and ASM for Smile at Manhattan School of Music.
Assistant Stage Manager – Josephine Rose Ronga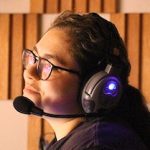 Josephine Rose Ronga is a native New Yorker. She went to Fiorello H. LaGuardia High School, otherwise known as "The Fame School." She has worked with Gotham Radio Theatre, Mint Theater Company, Creative Time, The Public's Public Works. She also worked for many years in elementary schools helping third-to-fifth graders put on full musical productions. With BCEFA, she worked on Easter Bonnet Competition and Broadway Bares. With Smoke and Mirrors Collaborative, she went to South Africa and the Edinburgh Festival Fringe with their show Olityelwe. She received her BFA in Stage Management from Webster University.
TECHNICAL
Sound Design/Engineer – Stuart J. Allyn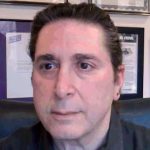 Stuart J. Allyn is an award-winning Broadway sound designer, consultant, recording engineer. Theatrical sound designs: Phantom (Maury Yeston, ArthurKopit); Sayonara; Song of Singapore; Company (national tour); and One Flea Spare and Saturn Returns (The Public Theater). Designer/mixer for Broadway to Barbados, Actors Fund benefit for Kathi Moss, the 25th Reunion of Grand Hotel, and Concerts for City Greens. He has mixed the Newport Jazz Festival, concerts at Carnegie Hall, etc., and he produced, designed, and mixed the Bistro Award-winning Thank You for Your Love. Emmy Award for lead audio: The 1994 Winter Olympics. Other credits: The Winter in Lisbon with Dizzy Gillespie, scores for Columbia Pictures, specials for PBS (Placido Celebrates Seville and Sesame Street, 20 Years and Still Counting). GRAMMY-nominated albums: Lickety Split (Vanguard Jazz Orchestra) and 20 Years at the Village Vanguard (Mel Lewis Jazz Orchestra). Music video mixes for Michael Jackson, Hall & Oates, Billy Joel, etc.
Lighting Design – Jonathan "Jonny" Mercado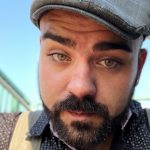 Jonny Mercado is a freelance technician working professionally in New York City since 2014. He joined the technician staff at the Metropolitan Room in 2015, earning a MAC Award Nomination for his work the following year, and again in 2018 and 2019. He is the former Technical Manager at Don't Tell Mama and he also worked as the club's Associate Booking Manager. Currently, he is the Operations and Scheduling Manager at the Triad Theatre. Jonny received his training at the Chicago College of Performing of Roosevelt University, and enjoyed a decade of work at Chicago's Davenport's Piano Bar and Cabaret before relocating to New York City.
THE DESIGNERS
Bistro Awards Logo Design – Bob Peterson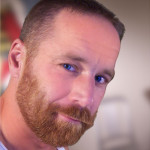 Bob Peterson, a director and digital artist/animator, comes to the Bistro Awards with over 25 years' experience in multimedia design and production. His recent animations and designs have been viewed on Broadway in The Normal Heart (Hewes Award for projection design), Lucky Guy, and the Radio City Christmas Spectacular. He is currently designing as Lead Animator for the Exhibitions Department at the American Museum of Natural History. His past work included permanent installations for the British Olympic Museum in London, Russia's first Jewish Museum and Tolerance Center in Moscow, and the Museum of Tolerance in Chattanooga, Tennessee. View his work at PetersonPictures.com.
Web Producer – Patrick Harmon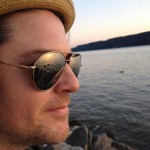 Patrick Harmon is a New York-based interactive marketing specialist and designer, and has been part of the Bistro Awards online marketing team for the last seven years. A longtime web industry veteran, his experience is vast, ranging from boutique agencies to global marketing firms; some of his projects have been recognized by iNova, WebAwards and the EPA. Patrick is also an active musician; his bands The Party Faithful and Divining Rod are regulars on the local club circuit. He lives in Ossining, NY with his wife, 3-year old son, a dog and 2 cats.
Program and Promo Design – Frank Dain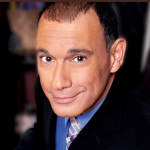 Frank Dain has designed the Bistro Awards program since 2010. Other clients include numerous cabaret performers, Cabaret Scenes magazine (Editor since 2013), American Songbook Association (Treasurer), Manhattan Association of Cabarets (Board member), Mabel Mercer Foundation (Advisory Board), James William Productions (When Everything Was Possible, Zero Hour, Captain Louis), St. Luke's Theatre, Theatre at St. Clement's. He's been a MAC nominee for Male Vocalist and has performed at Carnegie Hall, Café Pierre, Waldorf-Astoria, Jazz at Kitano, Don't Tell Mama, Laurie Beechman Theatre, Metropolitan Room, Pangea, and Danny's Skylight Room. His CD, I Thought About You, received high praise and extensive radio play. He has been one of the permanent judges for the talent contest Mama's Next BIG Act! at NYC's Don't Tell Mama since the contest's inception. www.frankdain.com