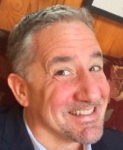 The Triad
Saturday August 12, 7:00 pm; Monday August 14, 7:00 pm; Friday August 18, 9:30 pm
20th Anniversary production of the 1997 revue that won a Bistro Award and went on to play into 1999. It is an evening of pure sunshine.
Writing in Back Stage, Roy Sander said, "Heartbeat It's a Lovebeat!, a revue of songs of the late '60s/early '70s, is a joy!  The material—made famous by such icons of the period as The Four Seasons, The Monkees, Petula Clark, and Mama Cass Elliot—overflows with good will and innocent optimism, and the singers and musicians match it with unflagging high spirits and infectious enthusiasm. The show was conceived by Bob Penola, who stars, and Jim Dowd, who directed… Everything is done to period perfection, yet with a [contemporary] knowingness, which makes the proceedings doubly fun for us. The musical numbers are seasoned with hilarious readings from Penola's diary from 1969, when he was clearly a very special 9-year-old, born to be in show business.  Penola also supplied the delightful, evocative, and funny choreography."
This new production again stars Bob Penola, joined by Kimberly Evans from the original cast and Ann Van Cleave. Gary Adler, the original musical director, leads a 6-piece band. A portion of the proceeds of all tickets sold will be donated to Ben's Lighthouse.
Category: Bistro Picks