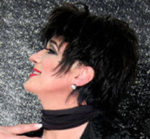 I'm glad to have lived through the 1960s and 1970s, when prime time TV variety shows—inspired by British music hall and American vaudeville entertainments—were most in vogue. And I'm sorry kids today miss out on such programs. (Fortunately, they can catch segments from many of the vintage ones on YouTube). The case can be made that there were too many of these shows, especially in the 1970s, when everyone from onetime street mimes Shields and Yarnell to the one-hit-wonder Starland Vocal Band headlined. On the other hand, programs hosted by the likes of Ed Sullivan, Carol Burnett, Dean Martin, and the Smothers Brothers were essential viewing for huge numbers of Americans. And they helped kids like me familiarize themselves with pop and Broadway standards from earlier decades. (Burnett was particularly fond of devoting long segments to, say, a Jule Styne medley or a batch of songs from MGM movie musicals.) Sporadic attempts have been made in recent years to revive the genre (most recently by Neil Patrick Harris and the team of Maya Rudolph and Martin Short), without great success.
Liza Minnelli never hosted a television variety series, though her solo musical special Liza With a Z is, of course, legendary. She did appear on her mother's 1963-64 series, The Judy Garland Show, as well as in a slew of other shows, including ten visits to Sullivan's program. It's probably a bit late in the game for Liza to try her own revival of the genre. But you can now catch a live variety show hosted by a facsimile Minnelli (impersonator Rick Skye) at Don't Tell Mama. It's called Bazazz! A Sequined Variety. While there's no doubt that Minnelli/Skye is the show's central attraction, Bazazz! makes room for other performers to do their thing. The show is lively, varied, and comfortingly nostalgic.
At the October 27 debut show, Skye opened with—surprise!—a medley, backed by a trio of rambunctious performers known as "Skye's Kit Kat Boyz" (Tim Canali, Robert Westfahl, and Adrian Rifat), choreographed by Kyle Rostan. The up-tempo songs in the mélange included parodies of "Roxie" (Kander & Ebb), "Back in Business" (Stephen Sondheim), and "Bazazz!" (Kay Thompson—the real Liza's godmother). This frenzied production number—which wore poor Liza out and left her both gasping for air and jonesing for liquid refreshment—was a paean to American showbiz spunk, culminating in a cluster of jazz hands fluttering like sunflowers on a breezy afternoon.
Skye held the stage for several subsequent numbers, including a naughty romp centered on Kander and Ebb's "Arthur in the Afternoon," in which Liza cavorted with Canali (who, in the traditional manner, wore nothing above the waist but a pair of suspenders, which the diva just couldn't resist fingering). There were also spoofs of Kander and Ebb's "Mein Herr," Charles Aznavour's "Quiet Love," and Styne and Sondheim's "If Mama Was Married." Skye's parody lyrics are literate and clever, but they do require basic understanding of Garland/Minnelli lore. The crowd at Don't Tell Mama seemed mostly too young to have had firsthand knowledge of the dynasty's history—but apparently they'd done their homework, as allusions to everybody from Joey Luft to David Gest earned robust laughter. The humor at Liza's expense was a little rough sometimes (touching on her health issues, her bouts with substance abuse, and her propensity for marrying gay or bi men), but they tended to be sly and playful rather than mean spirited.
The first guest star of the evening was stand-up comic Nancy Witter, who performed a fairly lengthy set, touching on everything from the humiliation of medical exams to growing up with heavily drinking parents to the advantages and drawbacks of Spanx "shapewear." Blunt and boisterous, she received a noisy response from the audience. The evening's other guests were Chuck Sweeney and David Maiocco, presenting numbers from their Bistro Award-winning show Lee Squared, in which they portray Peggy Lee and Liberace, respectively. The duo picked audience-pleasing selections for this segment. Maiocco included his energetic "boogie-woogie" bit, complete with audience-participation yelps. And Sweeney delivered his deliciously deadpan take on "Fever" (Eddie Cooley, John Davenport). I've now heard Sweeney perform this number live three times, and this was the best take yet.
Just as Garland performed with her TV series co-stars, so Skye's Minnelli teamed up with "Peggy" and "Lee" for a chummy and warm rendition of "I Love Being Here with You" (Peggy Lee, Bill Schluger). Not surprisingly, the final set of the night was devoted to solo Minnelli warhorses: Kander and Ebb's "Cabaret" and "New York, New York." The first number, in which "Mama" (i.e., Judy) stood in for "Elsie" in the song's verse, allowed Skye to mine an affectingly dramatic moment. I was less enthusiastic about the second number, which went on for several, ever-more-adamant choruses. This excess was probably meant, at least in part, as a joke, as this is how the song tends to be belted in karaoke bars worldwide, but the joke wasn't very fresh. The show's musical director, Ricky Ritzel, was at the piano for many numbers, milking every drop of Bazazz; a few selections were performed to a prerecorded track.
In sum, the show was spirited and satisfying. And it may warrant repeated viewings, as different guest stars will be featured in future editions.
Don't Tell Mama  –  Monthly (next shows November 25, December 29)
Category: Reviews