BISTRO EVENT STAFF
PRODUCERS
 Producer – Sherry Eaker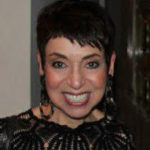 Sherry Eaker (Producer) Sherry Eaker began producing the Bistro Awards show in 1990 with Bob Harrington, "Bistro Bits" columnist and creator of the awards in 1985. Eighty Eights was chosen as the first venue, and after Bob's passing, the event moved on to the Ballroom, then the Supper Club, and eventually to Gotham Comedy Club where it has remained for the past seven years. Sherry had been producing the show during her long tenure as Editor in Chief of Back Stage, but since 2008 has been producing it under the banner of her own producing company, SEE Theatrical Productions. As she did when she was editor, Sherry still sees the importance of recognizing, encouraging, and supporting new and aspiring talent.
Associate Producer – Roy Sander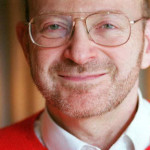 Roy Sander's first association with the Bistro Awards was in 1987, when the Award's creator, Bob Harrington, bestowed one on him for staunchly supporting cabaret as a dedicated audience member. (Roy has been going to cabarets since age 10) A few months later, the editor of a short-lived publication invited him to be their cabaret critic. And so it began: for over twenty-five years he has been covering cabaret and theatre for seven print publications (most notably Back Stage), radio, television, and the Internet. He first participated in selecting Bistro Award winners and putting on the Awards ceremony in 1993. "These annual events require more work than anything else I've ever been involved with, but nothing has been more gratifying."
PRODUCTION
Director – Shellen Lubin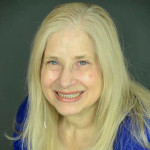 Shellen Lubin is proud to be directing the Bistro Awards for the fourth time. She's spent many years in both the cabaret and theatre worlds as a director, songwriter, and performer. Current projects: directing This Is Harriet's Play for playwright Leah Kornfeld Friedman and a number of plays by Susan Merson at 13th Street Repertory Theatre; a songbook soon to be released of songs written with Tony Fusco; co-writing Divining Sarah (about Sarah Bernhardt); co-writing (with Elsa Rael and Matthew Gandolfo) a musical based on Rael's award-winning children's book, When Zaydeh Danced on Eldridge Street. Also a private vocal and acting coach, Shellen serves as Co-President of the Women in the Arts & Media Coalition and VP of Programming of the League of Professional Theatre Women. She is a proud member of most unions and guilds in our industry, as well as the National Theatre Conference. She also writes a weekly think piece read by thousands called the Monday Morning Quote. For full bio, resumes, and pix:
www.shellenlubin.com, @shlubin
DESIGN
Art Director – Bob Peterson
Bob Peterson, a director and digital artist/animator, comes to the Bistro Awards with over 20 years experience in multimedia design and production. His recent animations and designs have been viewed on Broadway in The Normal Heart (Hewes Award for projection design), Lucky Guy, and the Radio City Christmas Spectacular. He is currently designing as Lead Animator for the Exhibitions Department at the American Museum of Natural History. His past work included permanent installations for the British Olympic Museum in London, Russia's first Jewish Museum and Tolerance Center in Moscow, and the Museum of Tolerance in Chattanooga, Tennessee. View his work at PetersonPictures.com.
Web Producer – Patrick Harmon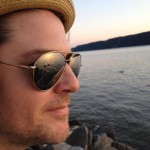 Patrick Harmon wears a lot of hats, literally and figuratively. He is a New York-based interactive marketing specialist and web designer, and has been part of the Bistro Awards online marketing team for the last four years. A 15-year web industry veteran, his project management and design experience is vast – ranging from boutique agencies to global marketing firms, and some of his projects have been recognized by iNova, WebAwards and the EPA. Recently, he launched TKCo, a marketing agency specializing in web design and online communications. Patrick is also active in the New York music scene, where his band, The Party Faithful, has been a regular on the local radio and club circuit for years. In January, 2017, Patrick stepped into a brand new role – that of Proud Papa – as he and his wife welcomed their first baby, Elliott, into the world.
Program Design – Frank Dain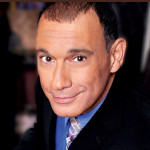 Frank Dain has designed advertising pieces for many cabaret performers, as well the Off-Broadway productions When Everything Was Possible, Captain Louis, and Zero Hour. He is Editor-in-Chief of Cabaret Scenes magazine and Production Coordinator for the "Playbill Broadway Yearbook." As a vocalist, he has performed in many of NYC's well-known clubs in numerous solo shows as well as in many benefits and tributes. His CD, "I Thought About You," received high praise and received extensive radio play. He received a MAC Award nomination as Male Vocalist for his show "The Magic of Mathis." frankdain.com