BISTRO COMMITTEE
Sherry Eaker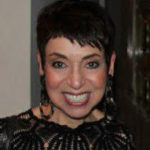 Sherry Eaker (Website Editor-in-Chief/Event Producer) has kept the tradition of the Bistro Awards going since the passing in 1992 of its creator, Bob Harrington, the first "Bistro Bits" columnist. She is the former longtime editor of Back Stage, the performing arts trade weekly that her father Ira Eaker founded in 1960. She compiled and edited four editions of the Back Stage Handbook for Performing Artists, and compiled and edited the Cabaret Artists Handbook. Sherry is a member of the American Theatre Critics Association (and produces its New York conferences), the National Theatre Conference, the Drama Desk, and the League of Professional Theatre Women. She is an advisor to the boards of both the Manhattan Associaton of Cabarets & Clubs and the Women in the Arts & Media Coalition.
Gerry Geddes
Gerry Geddes has directed many cabaret artists, among them Darius de Haas, Andre de Shields, and Helen Baldassare. He's created several musical revues, including the Bistro- and MAC Award-winning "Monday in the Dark with George," and he has produced two Bistro Award-winning CDs. His most recent theatre credit is directing Hamlet at the ArcLight Theatre with Australian actor/writer Matthew Newton. He's taught vocal performance at The New School, NYU, and London's Goldsmith College, and conducted private workshops and master classes. As a writer and critic, he covered New York's theatre and cabaret scene for thirty years for various local publications; for nearly ten years, he co-wrote a national entertainment column. His lyrics have been sung by several cabaret artists, and he's currently at work on a memoir of his life in the city.
Roy Sander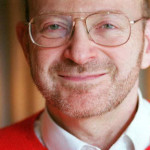 Roy Sander has been covering cabaret and theatre for thirty years. He's written cabaret and theatre reviews, features, and commentary for seven print publications, most notably Back Stage, and for CitySearch on the Internet. He covered cabaret monthly on New York Theatre Review on PBS TV, and cabaret and theatre weekly on WLIM-FM radio. He was twice a guest instructor at the London School of Musical Theatre. A critic for BistroAwards.com, he is also the site's Review Editor; in addition, he is Chairman of the Advisory Board of MAC.
Robert Windeler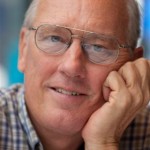 Robert Windler is the author of 17 books, including biographies of Shirley Temple, Mary Pickford, Julie Andrews, and Burt Lancaster. As a West Coast correspondent for Time and The New York Times, he covered movies, music, and television. He was a longtime arts and entertainment critic for National Public Radio, and a theatre critic for Back Stage, as well as a contributor to many national publications such as TV Guide and People, for which he wrote 35 cover stories. A graduate of Duke University in English Literature, he holds a Master's Degree in Journalism from Columbia University, where he studied critical writing with Judith Crist.
Mark Dundas Wood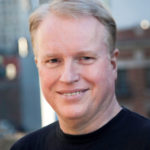 Mark Dundas Wood is an arts/entertainment journalist and dramaturg. In addition to reviewing for BistroAwards.com, he contributes regularly to stagebuddy.com. Other reviews and articles of his have appeared in American Theatre and Back Stage. As a dramaturg he has worked with New Professional Theatre and the New York Musical Theatre Festival. His stage adaptation of Henry James's novel The Tragic Muse was part of the Gilded Stage Festival at the Metropolitan Playhouse in 2014.